Ever since I started designing my own oracle card decks almost 10 years ago, a question I've received from other intuitive creators again and again is:
"What's the best way to get my oracle card deck printed once it's ready to be shared with the world?"
If you've been dreaming about designing and publishing your own oracle deck, this is an important question you should ideally think about before you start creating your deck.
This isn't just important in terms of planning your budget for producing your deck, it'll also make your creative process much easier.
Not every printer is the same—some printers offer different products than others. Also, every printing company has a unique set of requirements for the designs.
If you can work with the right settings and templates from the start, you'll save yourself a lot of trouble, time, and unnecessary additional work steps.
If you've been wondering how to print your own oracle card deck, here are three options to choose from: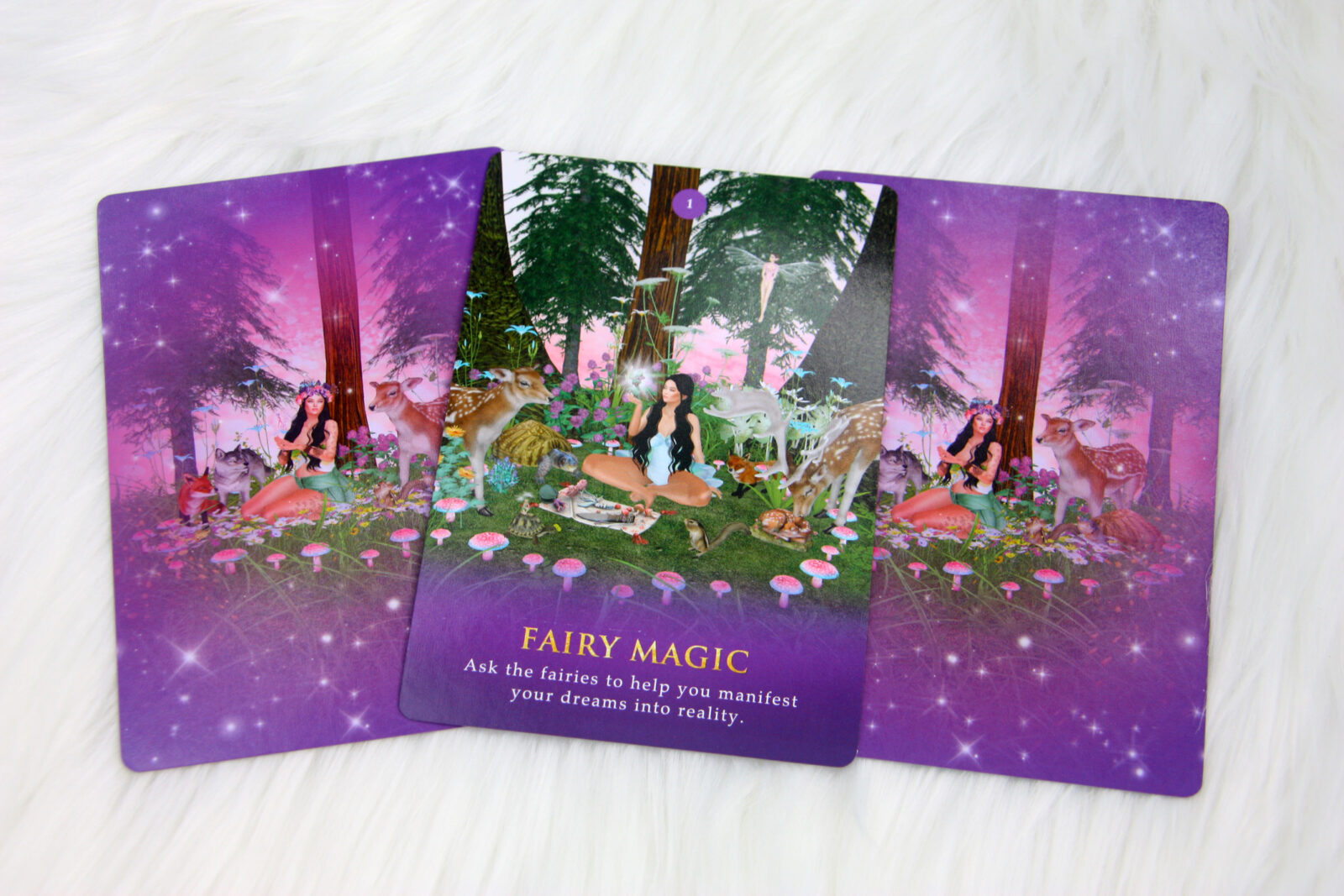 3 Ways to Get Your Oracle Card Deck Printed
1. Local Printers and Print Shops
Let me begin by saying that this is rarely the best option—or even one that will work at all. However, I wanted to include it here because I get this question a lot:
Can't I just take my cards to my local printer and get them produced near where I live?
While this sounds like a wonderful way to support a local company and keep the production process as eco-friendly as possible, the reality is that most traditional printers don't have the necessary equipment to produce card decks efficiently.
The reason for this is that an oracle card deck is a highly customized product with very specific requirements such as rounded corners, glossy surface finishes, special kinds of boxes, booklets and card sizes, or even metallic edges.
Most local printers will be happy to give you a quote for your deck—but since they typically don't have the highly specialized equipment needed for such a product, it'll be a very time consuming process for them. And that will be reflected in the cost.
It's not uncommon for 500 copies produced by a local printer to be somewhere around $10,000 USD or even more ($20–$25 USD per deck).
For smaller print runs, it'll easily be much more than that—so it's typically not a viable option unless you have the budget for a large upfront investment and/or are creating a product you can (and want to) charge a premium price for.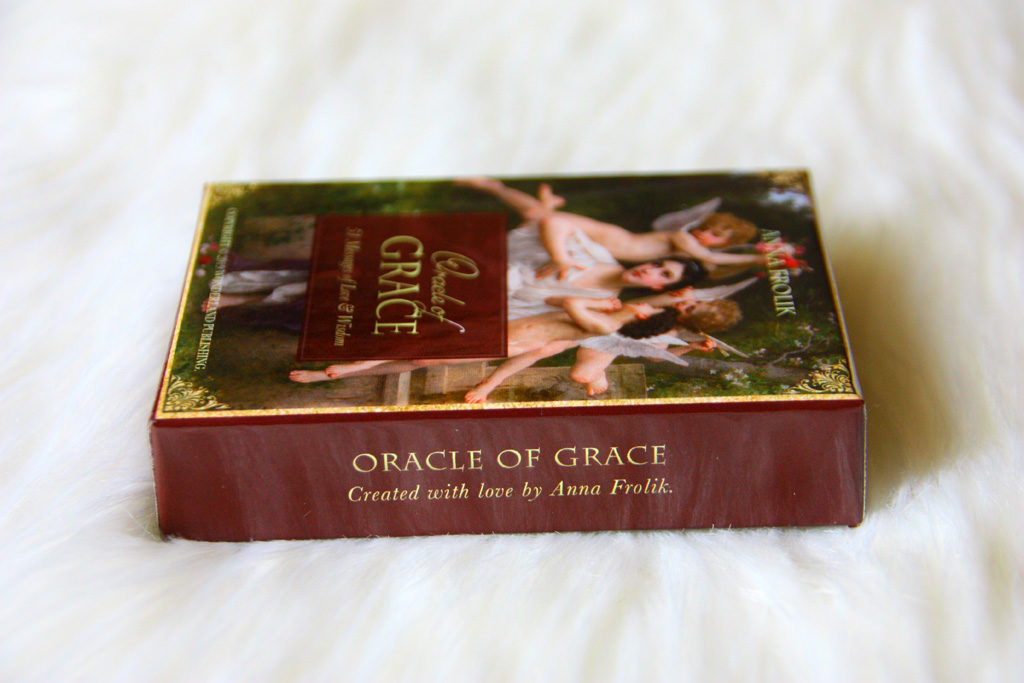 2. Print-on-Demand Solutions for Oracle Card Decks
If you're starting with a small budget, print-on-demand solutions are often a great option.
There are quite a few printers out there who specialize in printing games and playing cards on demand. Many of them offer oracle card sizes, too.
Print-on-demand companies such at Make Playing Cards or The Game Crafter use a digital printing process that allows them to produce card decks in small quantities starting at just one copy.
This can be a great solution if you'd like to experiment with some prototypes before producing your deck in larger quantities.
If you don't want to ship your cards yourself, you can even send your customers directly to your printer and have them order your deck on their website. Each time someone places an order, a new copy of your oracle card deck is printed and sent to your customer by the manufacturer.
Most of the print-on-demand companies I've tested offer easy to use templates and work with an intuitive process that makes designing and producing your deck quick and simple. (Which is awesome especially if you've never designed a deck before.)
However, there are some downsides, too:
First of all, digital printing isn't as cost effective as offset printing which I'll explain in a moment. It's great for small quantities and test print runs. Print-on-demand companies do also offer bulk discounts.
However, even then, the cost per deck will be relatively high (especially for larger card sizes, custom designed boxes, or metallic edges), so your profit margin will be fairly low unless you price your deck accordingly.
Also, I've found that even though printers like MPC or The Game Crafter offer a fairly large selection of card sizes and different types of boxes, you will run into limitations if you want to create a more customized product.
For example, MPC doesn't offer any full-length guidebooks except for tarot and jumbo size decks.
The Game Crafter has more options for booklets, but their page limit is somewhere between 20 and 40 pages depending on your card size. They also don't offer glossy cards or metallic edges, and their selection of boxes isn't great for certain card sizes.
Finally, digital printing isn't the best option if you're looking for the highest possible quality, although it's much better than it used to be. I must say that MPC has a beautiful selection of products, but The Game Crafter has improved a lot as well since I got my first deck printed by them back in 2012.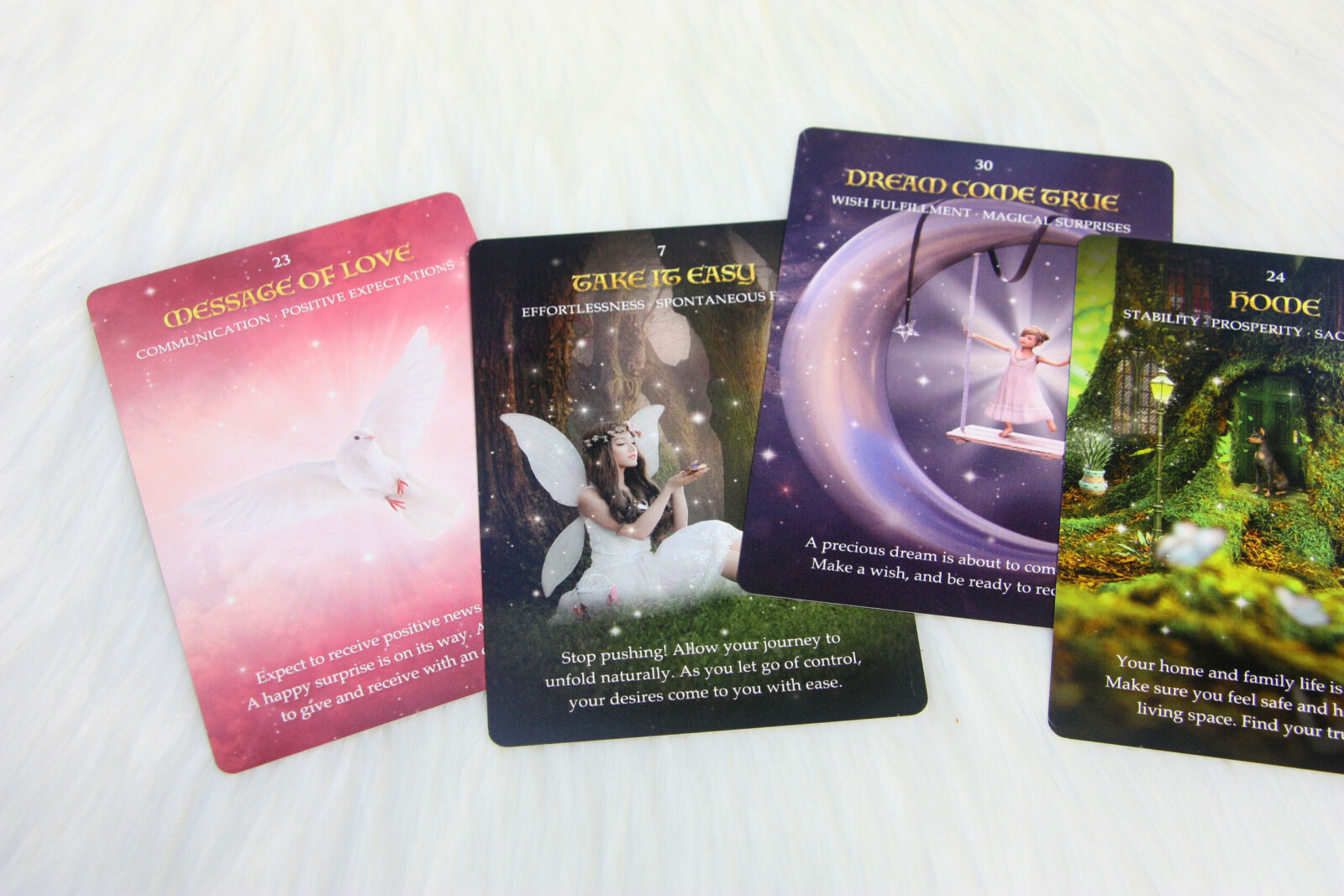 3. Offset Printing for Print Runs Starting at 500 Copies
Once you're ready to expand to larger print runs, I highly recommend switching to a playing card manufacturer that specializes in offset printing.
This is your best option if you're looking for the highest possible quality at an affordable cost. Depending on the specific details of your deck, you can expect to pay somewhere between $5.50 and $6.50 USD per deck + shipping for the average deck, with a minimum order of 500 copies.
If you have a budget for the initial investment, this is the easiest way to produce your deck at a cost that will allow you to break even much more quickly.
This is especially important if you want to distribute your cards to larger, less exclusive marketplaces such as Amazon or bookstores that order their books from wholesalers.
But even if you want to sell your deck on your website or mainly promote it to your social media following, your profit margin will be much higher than if producing your cards costs you $20, $30 per deck or more.
With a highly specialized playing card manufacturer, you'll also have a lot more options to choose from. Which means they'll be able to create pretty much anything you could imagine.
Whether you want a special kind of box, heart-shaped cards, a full-length guidebook, gold edges or metallic foil prints on your cards, they'll be able to create exactly what you ask for.
On the downside, their production process can be a bit longer than if you were to go with a digital printer (approximately 2 months for production and delivery).
The production process is also more complex and not as easy to understand for beginners—so if you're not an experienced designer and have never created a card deck before, it may be best to experiment with some of the print-on-demand options first.
(Or hire a professional designer to prepare the files for you.)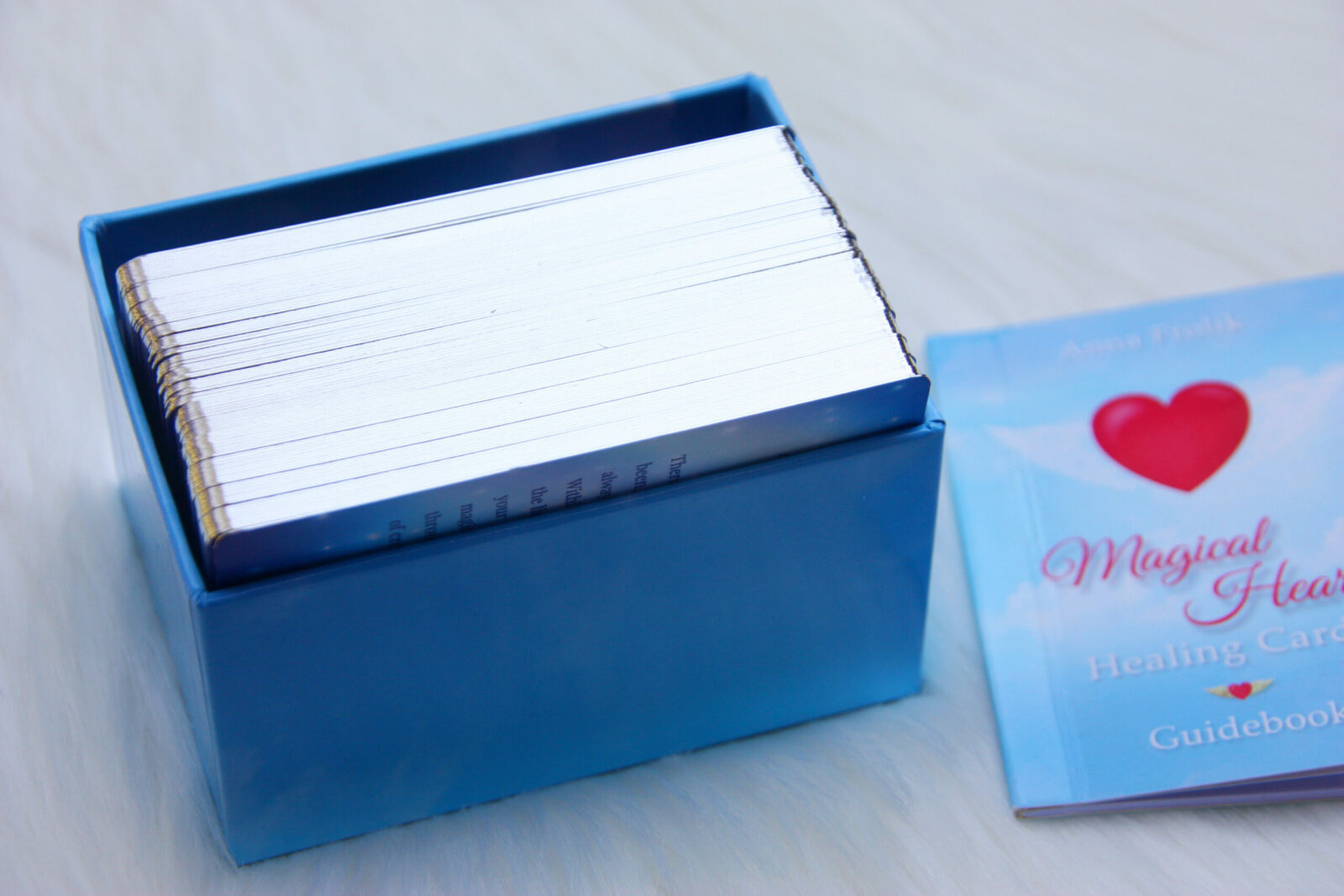 Want More Support to Make Your Dream of Your Oracle Card Deck a Reality?
Check out our newly updated step-by-step DIY course here, or learn more about our done-for-you services here!