Design + Publish Your Own Oracle Deck (DIY Course)
Step-by-step video course for soul-inspired creators, spiritual teachers + entrepreneurs ready to make their dream of their own oracle card deck happen!
 Hey Magical Creator,
Do you love, love, LOVE working with oracle cards? And you've been dreaming about publishing your own deck?
Are you a spiritual teacher, healer, inspirational writer or intuitive guide and would love to share your message in a new, fun and creative way?
Are you ready to make a bigger impact, reach more people with your sacred soul work, and receive an additional stream of passive income from Amazon + co. each month?
Join this course now, and learn the exact step-by-step process to design + publish your own deck of oracle or tarot cards!
What's Included in this Course
20+ step-by-step video lessons that will teach you how to design your own deck of oracle cards in Photoshop. (You can get a free 7 day trial to start. After that it's $9.99 a month if you'd like to keep using Photoshop.)
Lots of helpful resources that will make designing your own cards SO much easier, even if you don't yet have any design experience. Learn where to find amazing artwork that's perfect for your deck, time-saving Photoshop add-ons + tutorials, where to get your cards printed, and more.
Download the PSD templates shown in the tutorials to your computer to see the exact settings used in each lesson.
Learn the best way to get your cards printed, published + out into the world even with a small budget. Find out how to get your deck listed on Amazon and distribute it to retail stores locally and worldwide.
Lots of helpful resources, tips for pricing, marketing + selling your deck, and more.
Access to all future updates of this course.
Ready to Make Your Dream of Your Own Oracle Card Deck Happen?
Join us now + start creating today!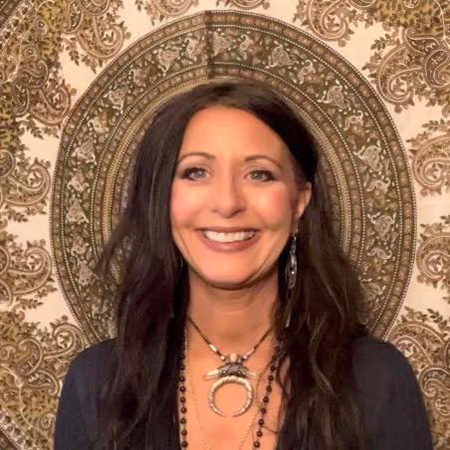 "About mid-way through creating my tarot deck I knew that I needed some serious help with completing the necessary steps to get the deck edited, printed, published, and out into the world. It was the first deck I had created, and I hadn't authored any books or anything prior to this deck, so I was completely unfamiliar with the process.
Anna walked me through the entire process of where to get my deck printed, published, and marketed. She was such a wonderful resource and exactly what I needed! Thanks to Anna's guidance, I now have my Tarot deck, "Elemental Goddess Tarot", distributed worldwide."
— Kaira Sherman, tarot reader, teacher + spiritual mentor, OR, United States 

"Working with Anna is so inspiring. She has made my process of creativity so much easier, light, and fun. And because of this process I was able to accomplish a dream of mine I'd had for a long time which was making my Fairy Medicine Oracle card deck! Anything Anna offers is sure to set you off into an amazing path and journey, but also give you the ability to accomplish what you set out to do."
— Maritza Luna Moreno, shamanic healer + metaphysical teacher, CA, United States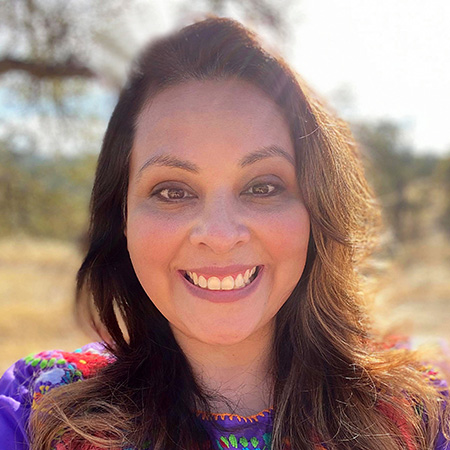 What You'll Learn in This Course
| | |
| --- | --- |
| Welcome + First Steps | Text |
| | |
| --- | --- |
| 1.1. Outlining the Details of Your Deck | Video |
| | |
| --- | --- |
| 2.1. Sourcing the Artwork for Your Cards | Video |
| 2.2. Finding Your Ideal Printing Solution | Video |
| | |
| --- | --- |
| 3.1. Choosing Your Card + Box Templates | Video |
| 3.2. Setting Up Your Template in Photoshop | Video |
| 3.3. Designing Your Card Layout | Video |
| 3.4. Adding Special Effects + Styles | Video |
| 3.5. Adding Borders | Video |
| 3.6. Finishing Touches | Video |
| 3.7. Designing Your Card Back | Video |
| 3.8. Designing Your Box Cover | Video |
| 3.9. Designing Your Box Lid | Video |
| 3.10. Designing Your Box Sides | Video |
| 3.11. Designing Your Box Back (Part 1, Sample Cards) | Video |
| 3.12. Designing Your Box Back (Part 2, Complete Layout) | Video |
| 3.13. Designing Your Booklet Cover | Video |
| 3.14. Designing Your Booklet Interior (Part 1, Setting Up Your Document) | Video |
| 3.15. Designing Your Booklet Interior (Part 2, Adding Your Content) | Video |
| 3.16. Designing Your Booklet Interior (Part 3, Text Styles) | Video |
| | |
| --- | --- |
| 4.1. Preparing Your Cards for Printing | Video |
| 4.2. Uploading Your Cards for Printing | Video |
| | |
| --- | --- |
| 5.1. Finding Your Ideal (Self-)Publishing Solution | Video |
| 5.2. Getting Your ISBN Number | Video |
| 5.3. Getting Your ISBN Barcode | Video |
| 5.4. Distributing Your Cards to Amazon | Video |
| 5.5. Setting Up Your Amazon Author Page | Video |
| 5.6. Distributing Your Cards Retail Stores | Video |
| 5.7. Shipping Your Cards | Video |
| 5.8. Registering Your Copyright | Video |
| | |
| --- | --- |
| 6.1. Pricing Your Cards | Video |
| 6.2. Where to Sell Your Cards | Text |
| 6.3. How to Promote Your Cards (Marketing Ideas) | PDF |
| | |
| --- | --- |
| PSD Templates (Demo Files Used in This Course) | PSD Downloads |
| Design Your Oracle Deck in Canva (Crash Course) | Video |
Frequently Asked Questions
How long will I have access to the course?
After enrolling in this course, you'll have lifetime access to all modules. If you choose a payment plan, you'll be responsible for completing all payments on time—otherwise your course access will be revoked.
Do I need any previous design experience to be able to benefit from this course?
Some basic design experience (e.g. using a tool like Canva) will help you get comfortable with Photoshop faster, but isn't absolutely necessary. You'll receive all the tools and instructions you need so you can design beautiful layouts for your cards from scratch.
How techy do I need to be able to benefit from this course?
If you don't consider yourself to be very tech savvy, getting familiar with Photoshop can be a bit of a learning curve. It definitely helps to have a good eye for design as well! However, even if you don't plan on doing all the design work yourself, you'll find a lot of useful information in this course that will help you manage your project with much more ease. The process explained in this course is based on nearly 10 years' worth of research and experience, so even if you're going to hire someone to do part of the work for you, what you'll learn here will save you time and ensure a smoother unfolding of your project since you won't need to figure out all the details on your own.
Do I need to use Photoshop for this course, or does another graphic design program work, too?
To get the most out of this course, I recommend using Photoshop. For more simple designs, you can use an alternative tool such as Canva. Some of the more advanced tools explained in this course won't be available to you unless you work in Photoshop. (You can get a free trial for 7 days, after that you'll pay a small monthly fee of $9.99 to keep using Photoshop.)
I have an old computer. Will it be fast enough to run Photoshop?
If your computer is a bit older, check the details here to find out if it meets the minimum system requirements. Before installing Photoshop, make sure your computer has enough disk space, RAM, and a fast enough processor.
What software will I need to design my booklets?
This depends on the type of booklet and the specific templates provided by your printing company. In the tutorials, we'll be working with Affinity Publisher, which is similar to Adobe InDesign, but more affordable and easier to use for beginners. (You can get a free trial for the first 90 days.) In many cases, using a traditional word processing application such as iWorks Pages or Microsoft Word can work as well.
How much can I expect to invest in my oracle deck in addition to this course?
The short answer is: It depends! If you're planning on designing the entire deck yourself and/or using free or low-cost artwork, you can get started with a very small budget. Depending on your business goals and the foundation you already have in place, it may make more sense to go bigger right away and outsource some parts of your creative process. In this course, you'll learn about different ways of sourcing artwork, getting your cards printed, publishing and selling your deck, and so on, suitable for different budgets.
Will this course work for me if I live outside of the US or Canada?
Your location doesn't really matter. The printing companies I recommend in this course deliver to countries all over the world. The course also explains how to find your country's ISBN agency as well as distribution options that will work for your location. To find the correct version of Adobe Photoshop for your region and in your language, visit the region selector here.
Can I benefit from this course even if I don't want to design my own graphics?
Yes, absolutely! While a large portion of this course is focused on designing your card deck, understanding the complete process of creating and publishing a deck can also benefit you if you're thinking about hiring a professional designer for your project.
What is your refund policy?
If you find that this course isn't the right fit for you once you've signed up, contact us within the first 14 days of your purchase to receive a full refund. Refunds are only available if you have actually started working on the course modules and have completed at least the first five lessons.
Copyright © 2021 Wonderland Publishing. All rights reserved.