When it comes to publishing a card deck, many spiritual business owners, creatives, and authors automatically think of traditional oracles or tarot cards first. Perhaps you already have an idea for a deck that you've been contemplating, but something isn't quite "clicking" yet. You're desiring to launch something more unique into the world—a product that truly stands out and that has the potential to change many lives in a new, creative, and extraordinary way. Not just "another oracle deck."
Although oracle card decks are immensely popular these days and one of the fastest growing markets in the book industry, there are so many more possibilities. There are already many creators out there who have dared to look beyond the usual and give birth to amazing card decks that fall neither in the oracle/tarot nor playing cards category.
If you're looking for some inspiration for your "one-of-a-kind" card deck, here are 12 types of decks you could consider:
1. Traditional Oracle Decks
Traditional oracle decks draw upon ancient wisdom, symbolism, and intuition to offer insightful guidance. These decks can be based on specific cultures, mythologies, or spiritual realms. Typically, each card contains artwork and a powerful message, inviting the reader to tap into their intuition and explore the meaning of the card on their own terms.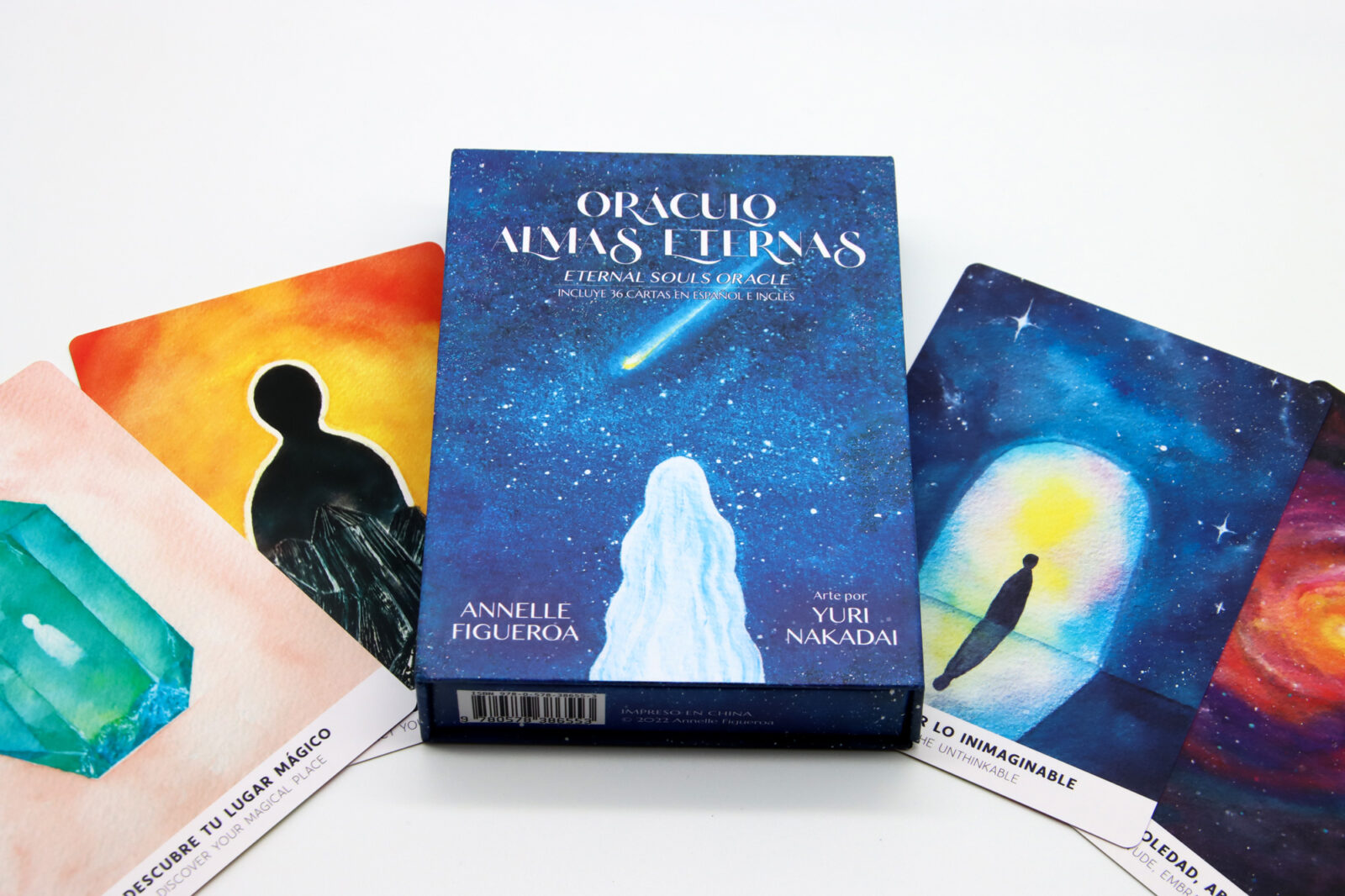 2. Tarot Cards
Tarot cards are a divination system consisting of 78 cards with rich imagery and symbolism, with each individual card depicting an archetype, or "Arcana." When the user knows the meaning of these Arcanas, they can unlock a fresh perspective or message about an initial question or situation. Tarot card decks offer insights into various aspects of life, making them invaluable tools for inner growth and self-reflection.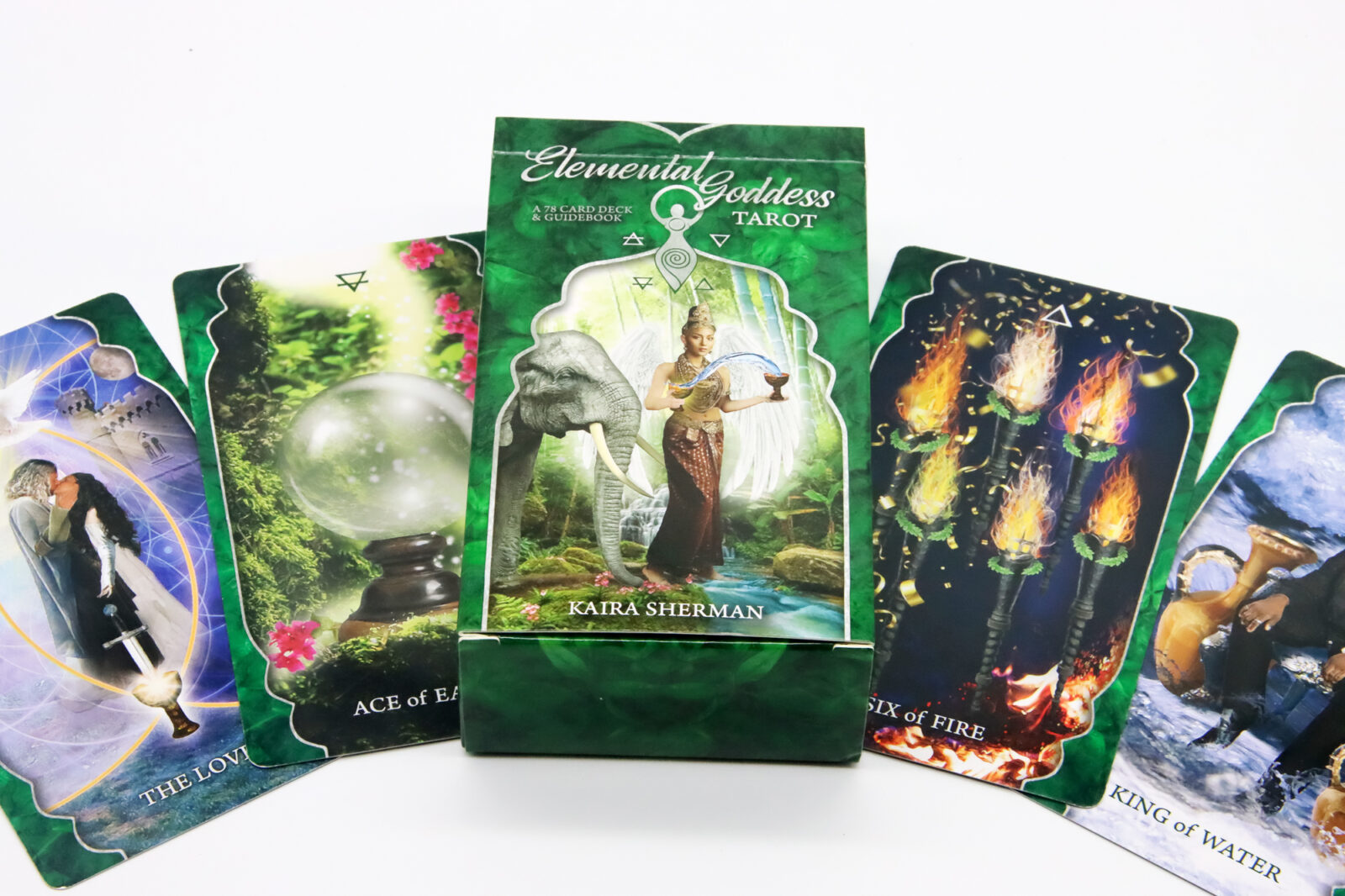 3. Affirmation Cards
Affirmation decks feature positive statements designed to elevate consciousness, reprogram limiting beliefs, and spark inspiration. Each card contains a powerful affirmation that encourage mindset shifts and self-belief. These decks are great tools for a daily practice that helps readers maintain a positive outlook on what's ahead and transform their lives for the better.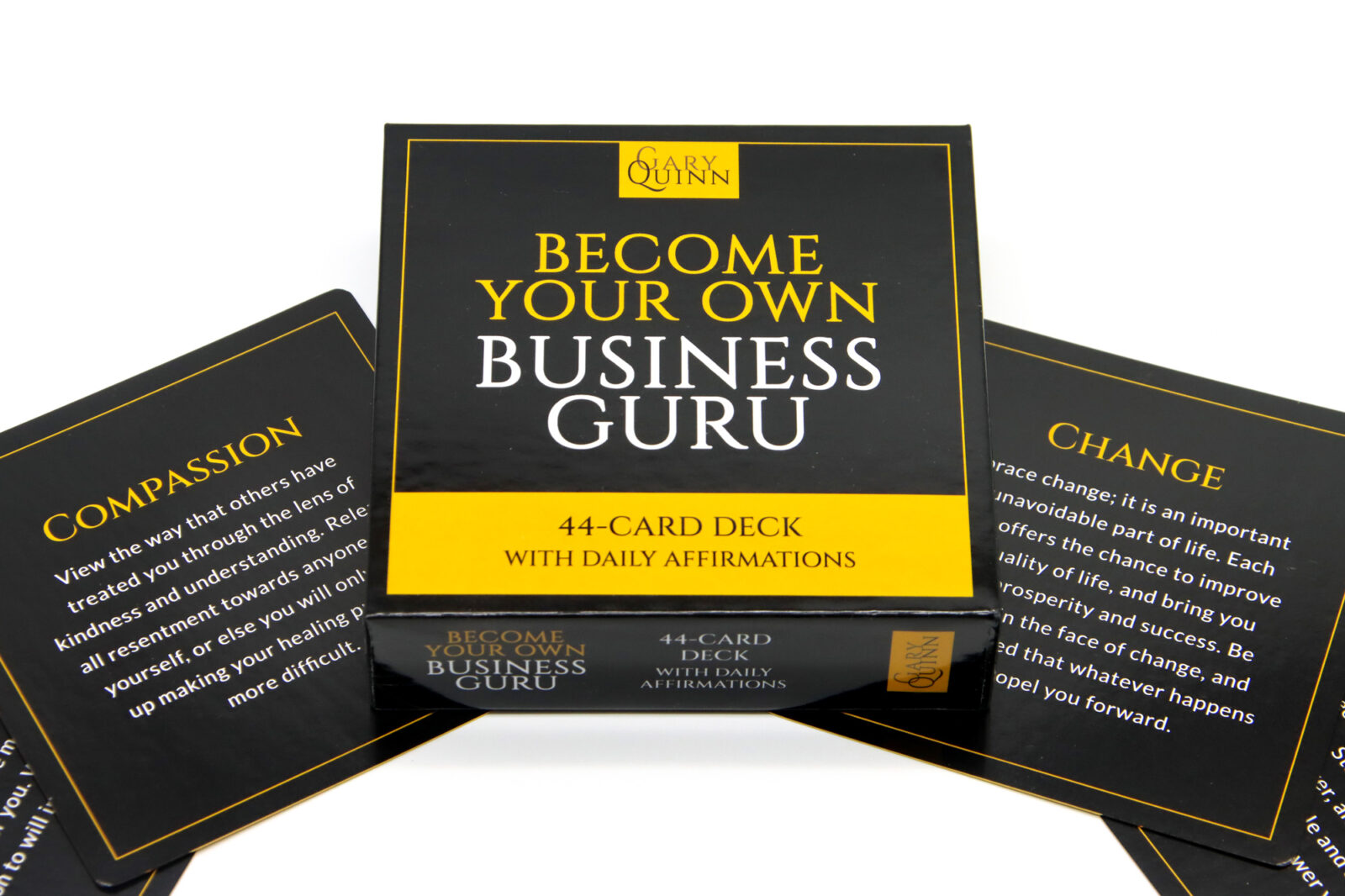 4. Learning Decks
Learning decks serve as instructional tools, helping readers learn new skills or concepts in a visual and interactive manner. These decks make learning more enjoyable, engaging, and efficient.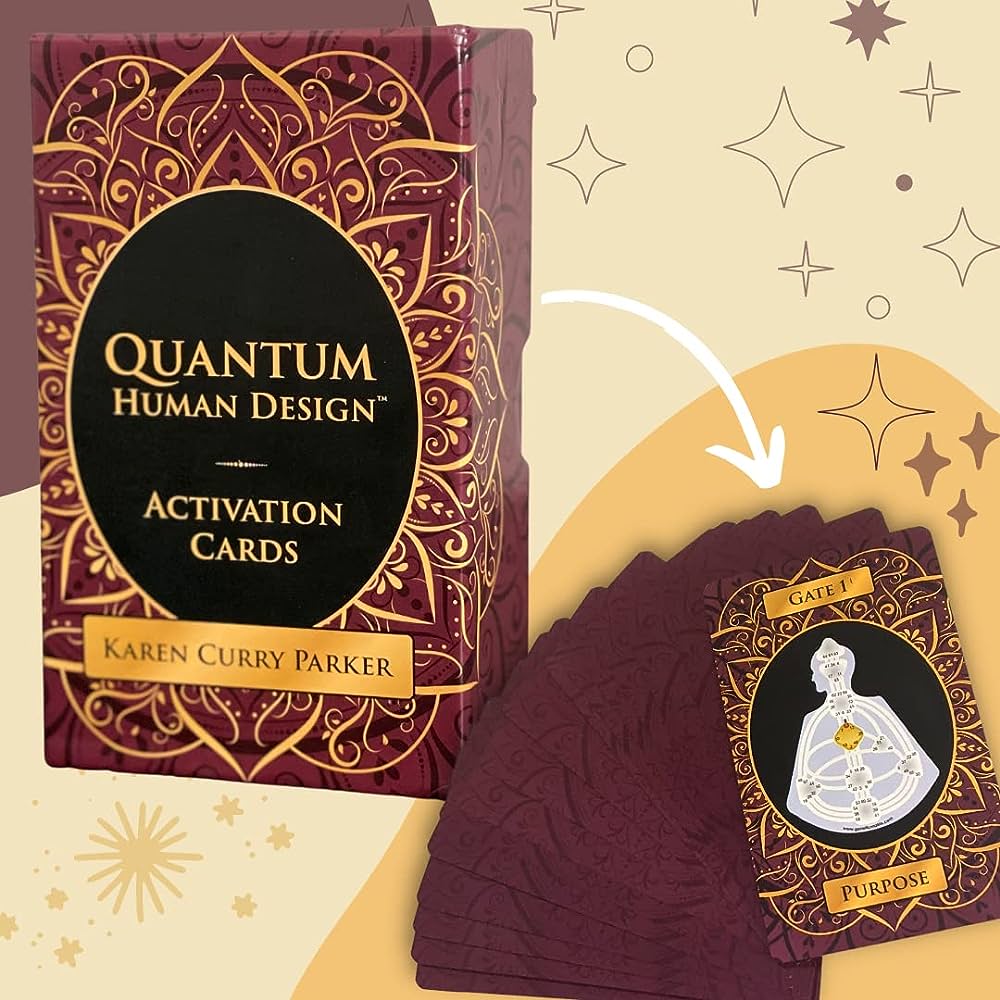 5. Coaching Decks
Coaching decks are designed to be an extension of a coaching program or course, in which readers receive bite-sized inspiration and actionable advice based on the original content. These card decks can be created as add-ons, included as part of the the core program, or promoted as an entry-level offer that paves the way for a program upgrade.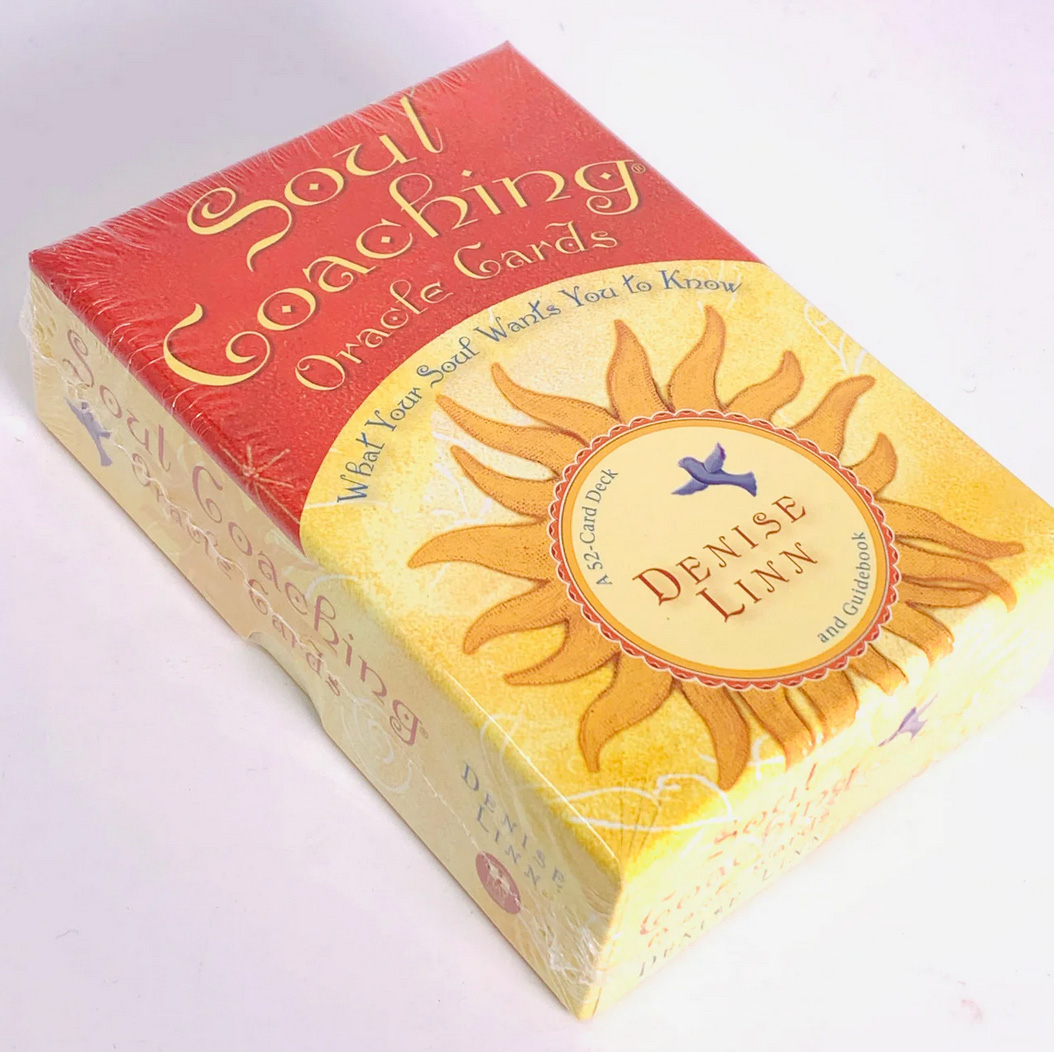 6. Gift Decks
Gift decks are simple yet meaningful decks with inspiration designed to uplift and inspire. They make excellent additions to gift baskets, subscription boxes, or can be thoughtful presents for special occasions.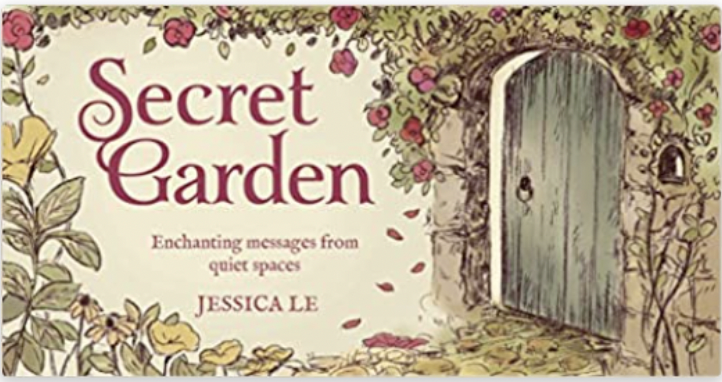 7. Daily Inspiration and Motivation Decks
These decks provide quick doses of inspiration and motivation for daily life. Each card contains a concise message or affirmation, empowering individuals to embrace the present moment, maintain a positive outlook on life, or take action towards their goals and dreams.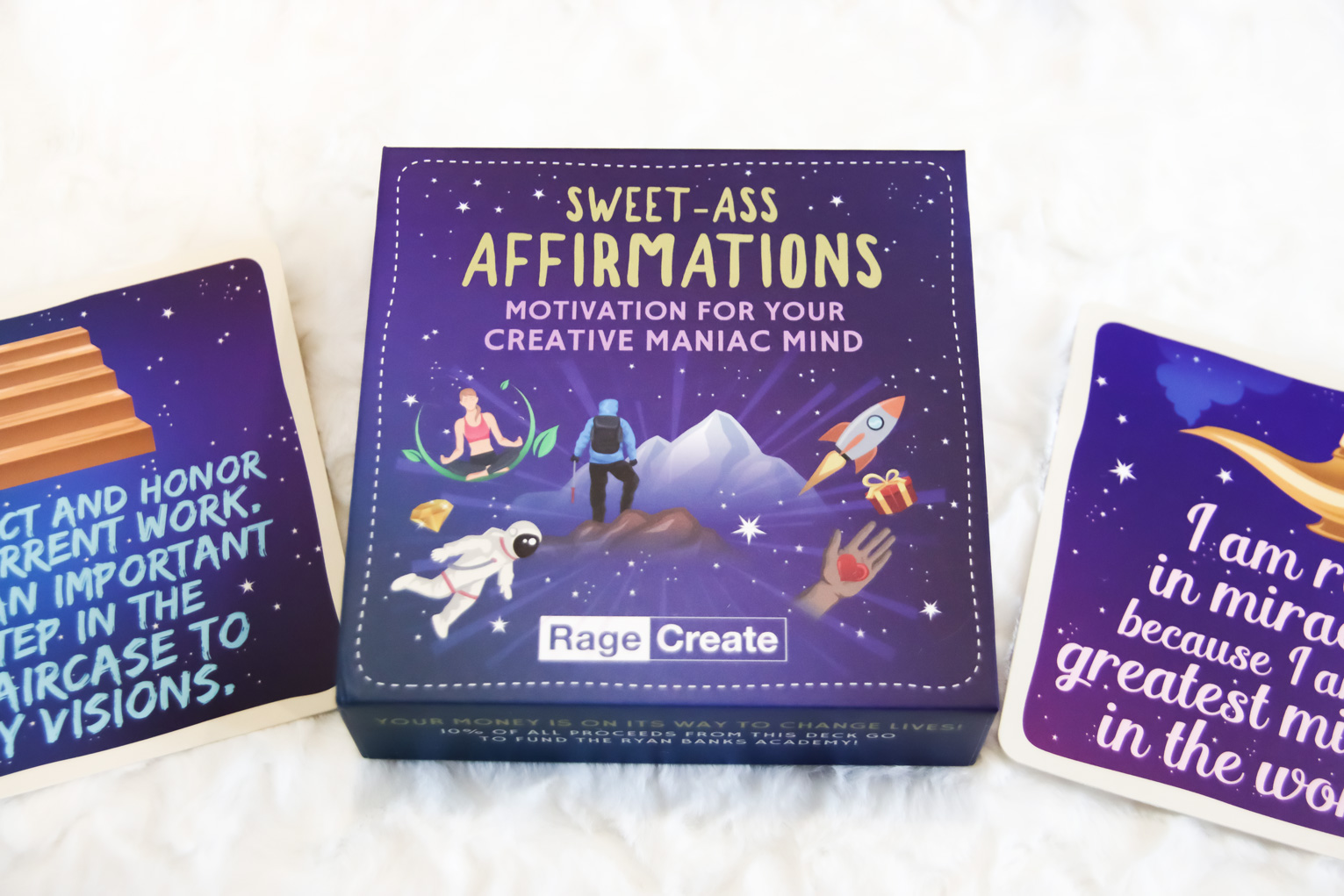 8. Creative Prompt Decks
Creative prompt decks offer questions and prompts to stimulate creativity and out-of-the-box thinking, whether it's for writing, journaling, art, or other creative activities. These decks spark inspiration and can help readers move past creative blocks.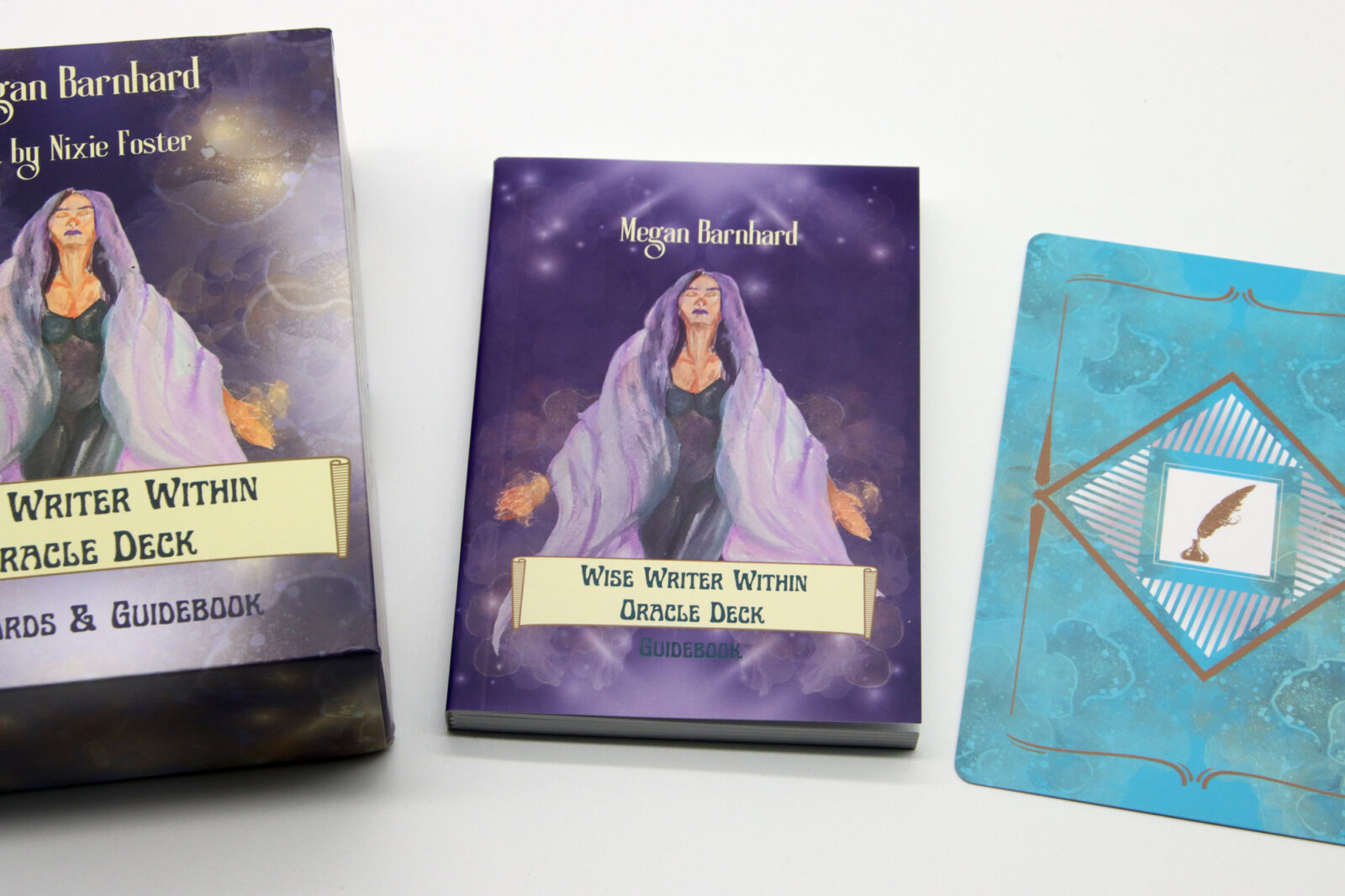 9. Art Decks
Art decks feature inspiring artwork and illustrations, often created by a single artist. These decks offer a unique blend of visual appeal and spiritual guidance, inviting readers to connect with the deeper meanings behind the artwork. They can also provide a wonderful opportunity for artists to showcase their work, reach a larger audience with their creations, and monetize their art in a unique way by turning it into a product.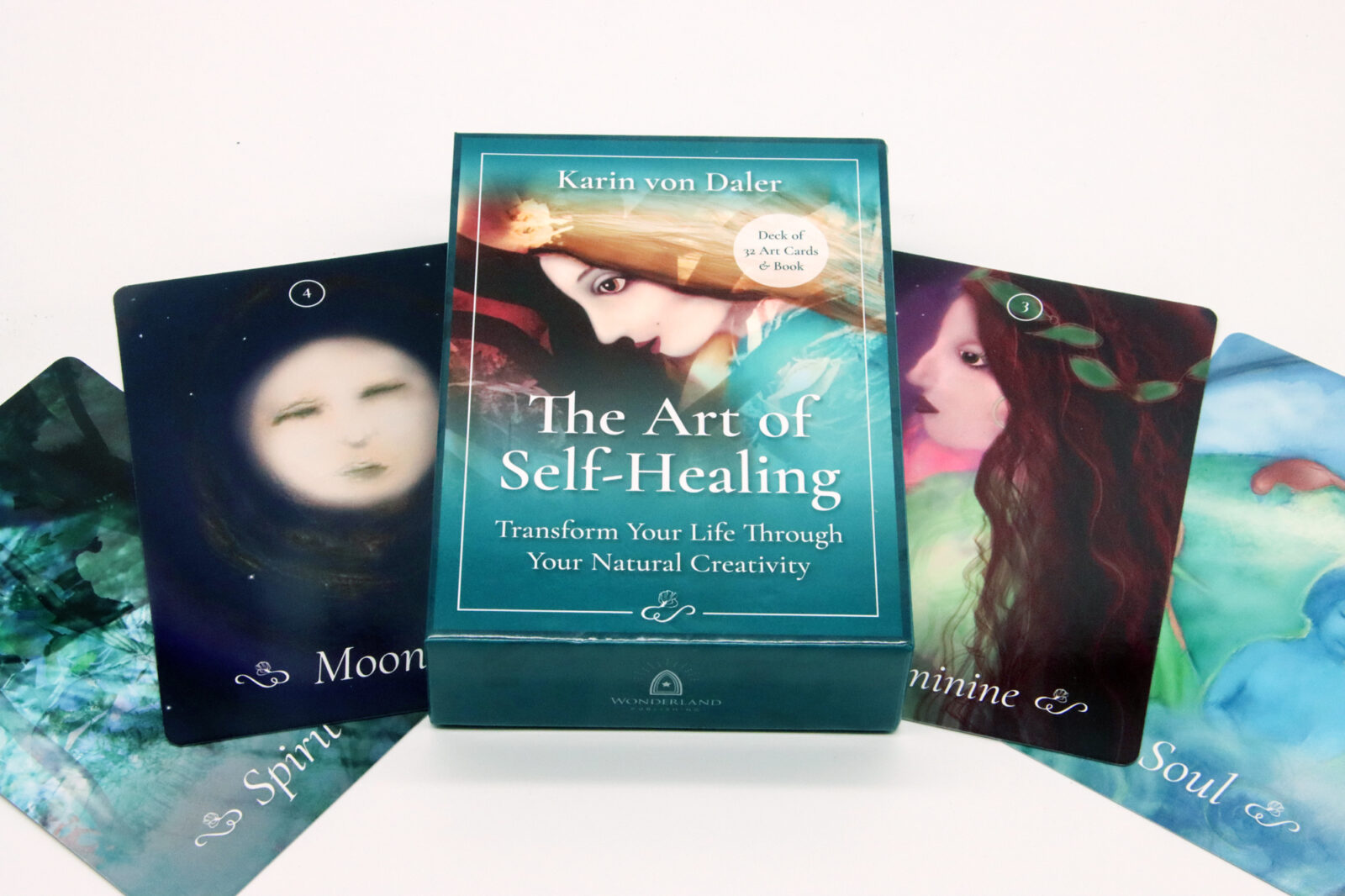 10. Game Decks
Game decks combine divination with playfulness, offering an interactive and entertaining experience. These decks can be used as single-player games or as a fun opportunity to connect with friends and family.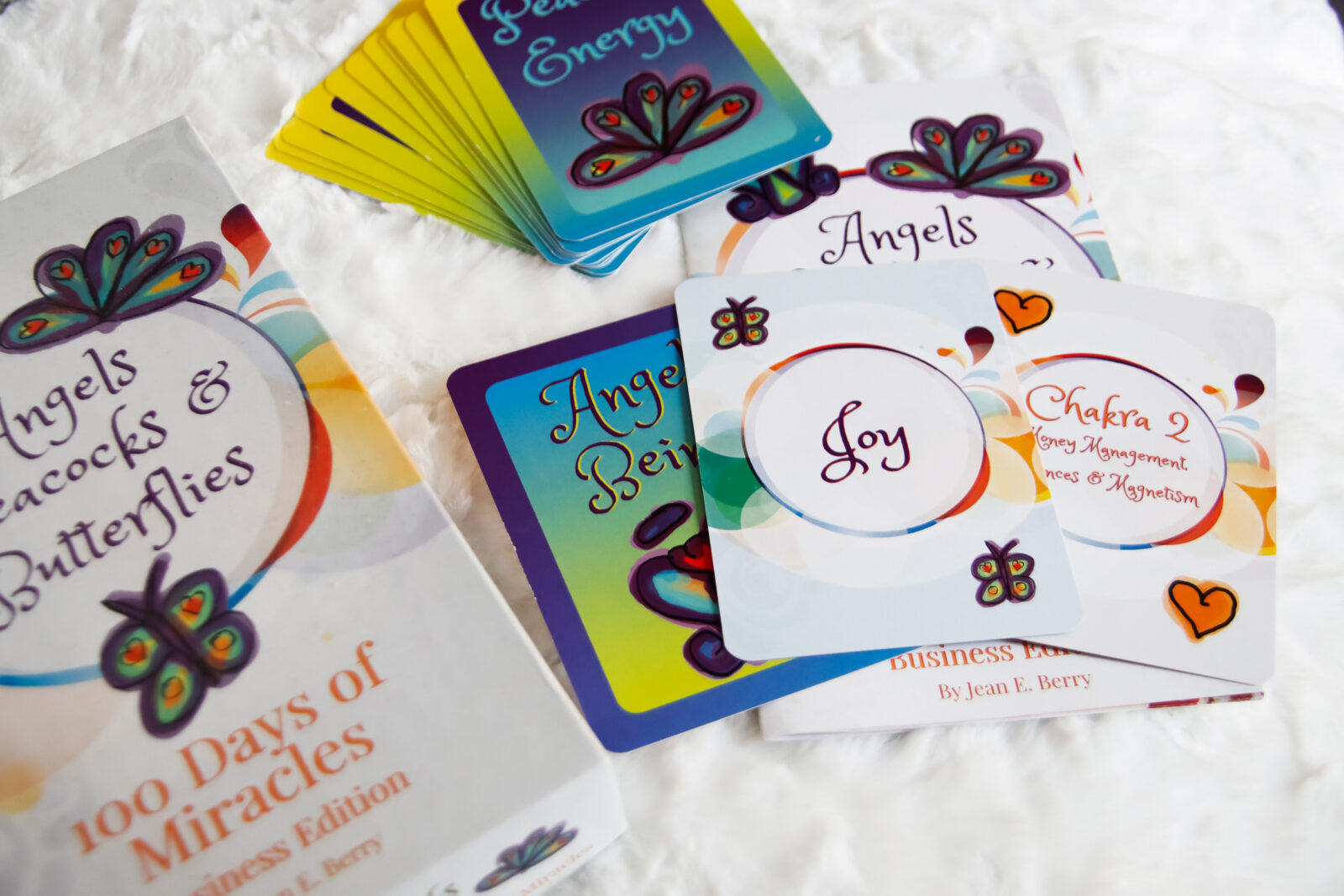 11. Digital Decks
Digital decks make the card deck experience accessible through mobile apps, websites, or software. They offer a fun, flexible, and easy way to work with your favourite card decks anytime and anywhere. You could turn your physical deck into a digital product for additional revenue or offer it as a freebie to build your list and promote your printed card deck.
For a more in-depth look at different ways to create a digital card deck, check out this article: 3 Ways to Create Your Own Digital Oracle Deck.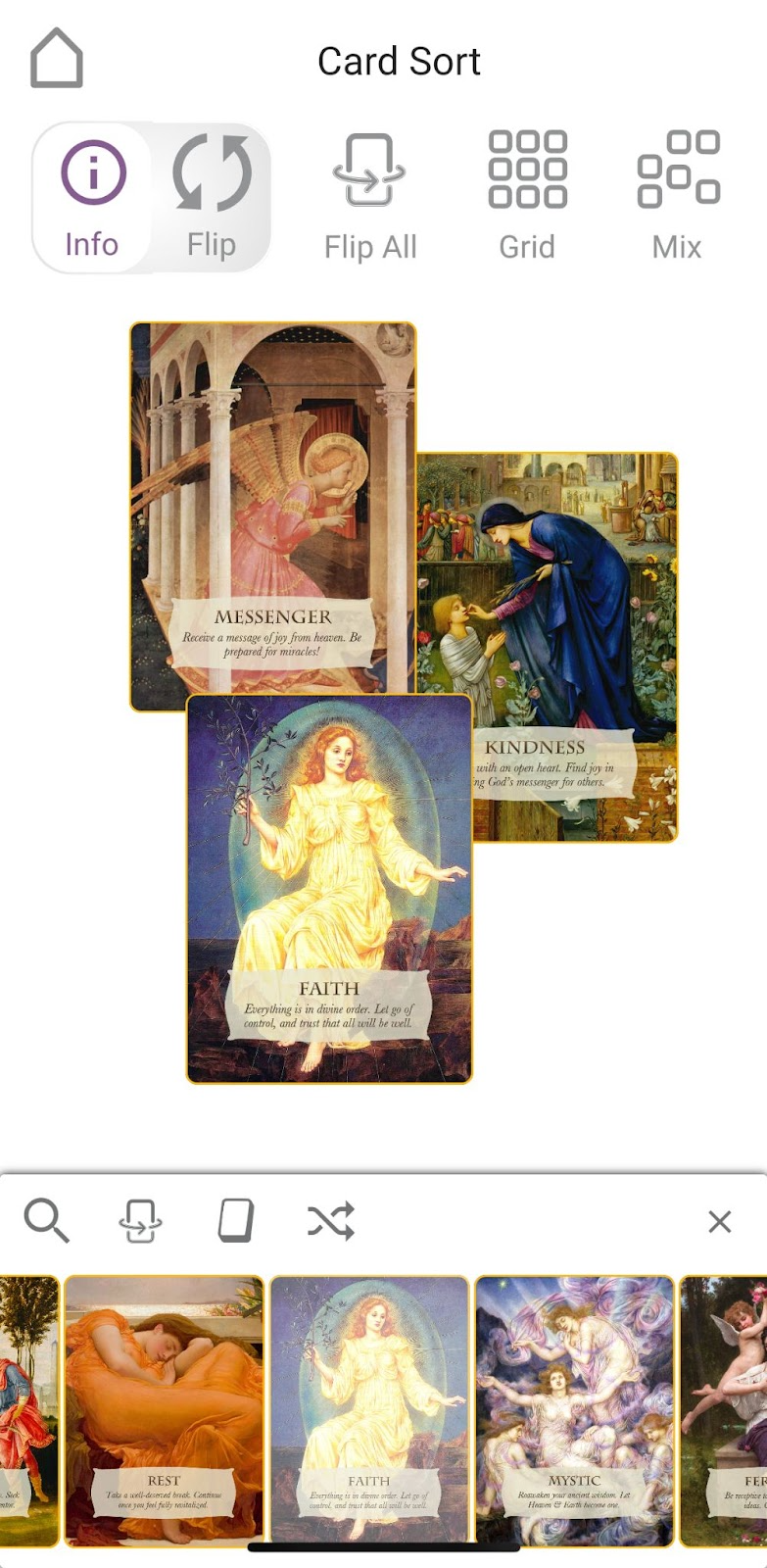 12. Physical Decks With Digital Add-ons
Physical decks can be enhanced with digital add-ons, creating a multi-sensory experience. These add-ons can include digital guidebooks, audio tracks, online courses, or other interactive elements accessed through QR codes or a link. For example, our client Coco recently published her Magical Mermaid Oracle with sound healing audio tracks for each card.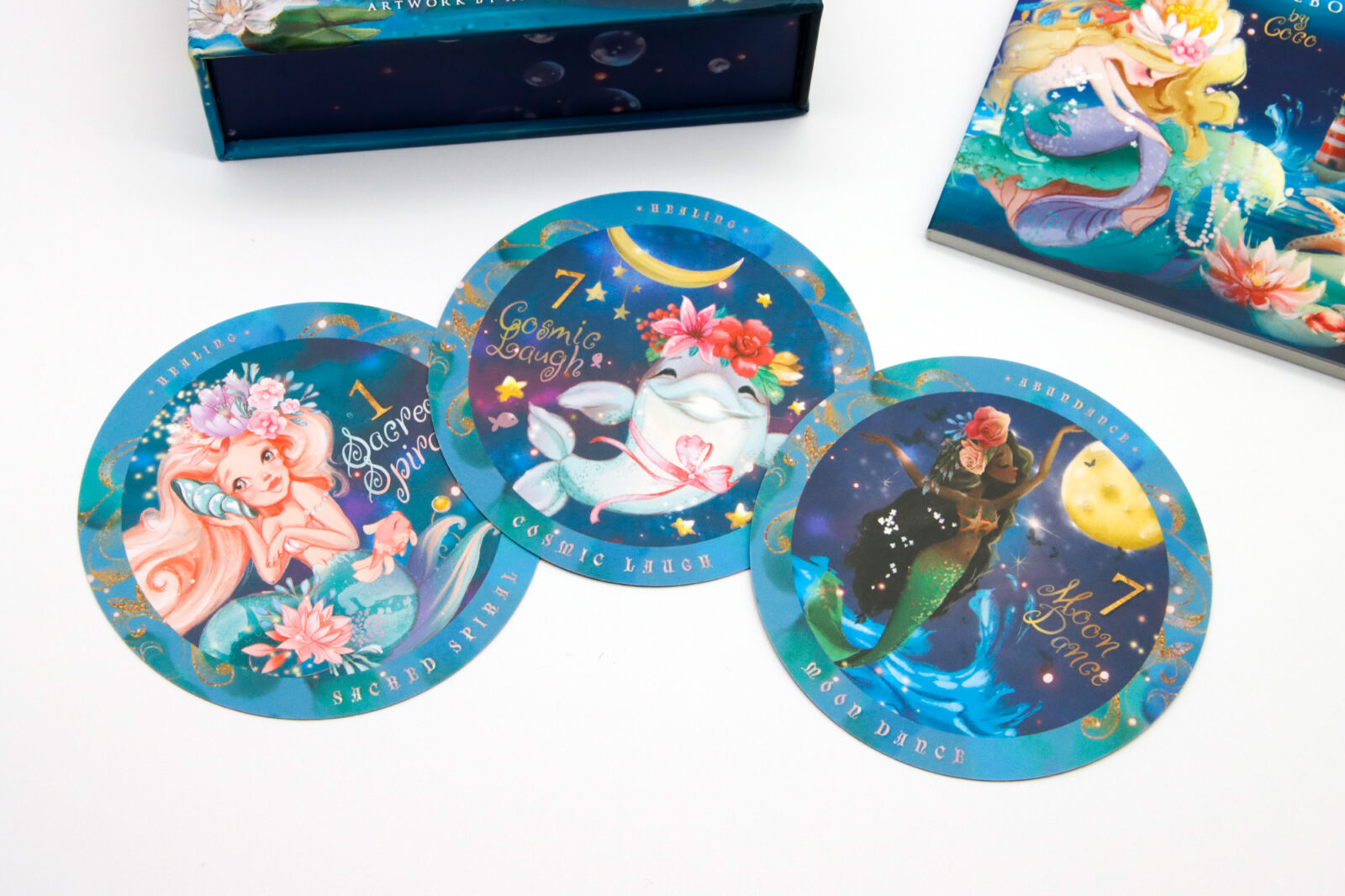 What kind of deck are you feeling excited to birth into the world? How did this article help you get out of your creative box and tap into new possibilities? We'd love to hear about your ideas in the comments below!
Want More Support to Make Your Dream of Your Oracle Card Deck a Reality?
Check out our step-by-step self-study course, or learn more about our done-for-you publishing services!