The thought of publishing your own oracle deck has piqued your interest, and you are curious about what the process entails.
Join Anna Frolik & Karin von Daler for an enlightening conversation as we take a glimpse behind the process of making the vision behind her oracle card deck, The Art of Self-Healing, a reality.
The Path from Vision to Oracle Deck Production
Karin von Daler is a Danish artist, author, psychologist, psychotherapist, and expressive arts therapist.
She first contacted us in 2021 for support to publish the Danish version of her deck. At that point, she had been working on this project for almost 7 years. Karin had prepared the artwork for the deck, and the content for her guidebook was almost complete. But when it came to turning her idea into a finished physical product, she felt stuck.
That's when she found us!
We helped Karin develop a solid vision for her next steps with her deck, provided the designs for her cards, guidebook, and packaging, found a publishing solution that was ideal for her as a self-publisher in the Danish market, managed the entire process of printing and producing a high-quality, fully customized deck, and supported her with our guidance to promote and sell her cards.
After successfully launching the original version to Karin's Danish audience, we collaborated again about a year later to create and publish an updated English version of her oracle card deck: The Art of Self Healing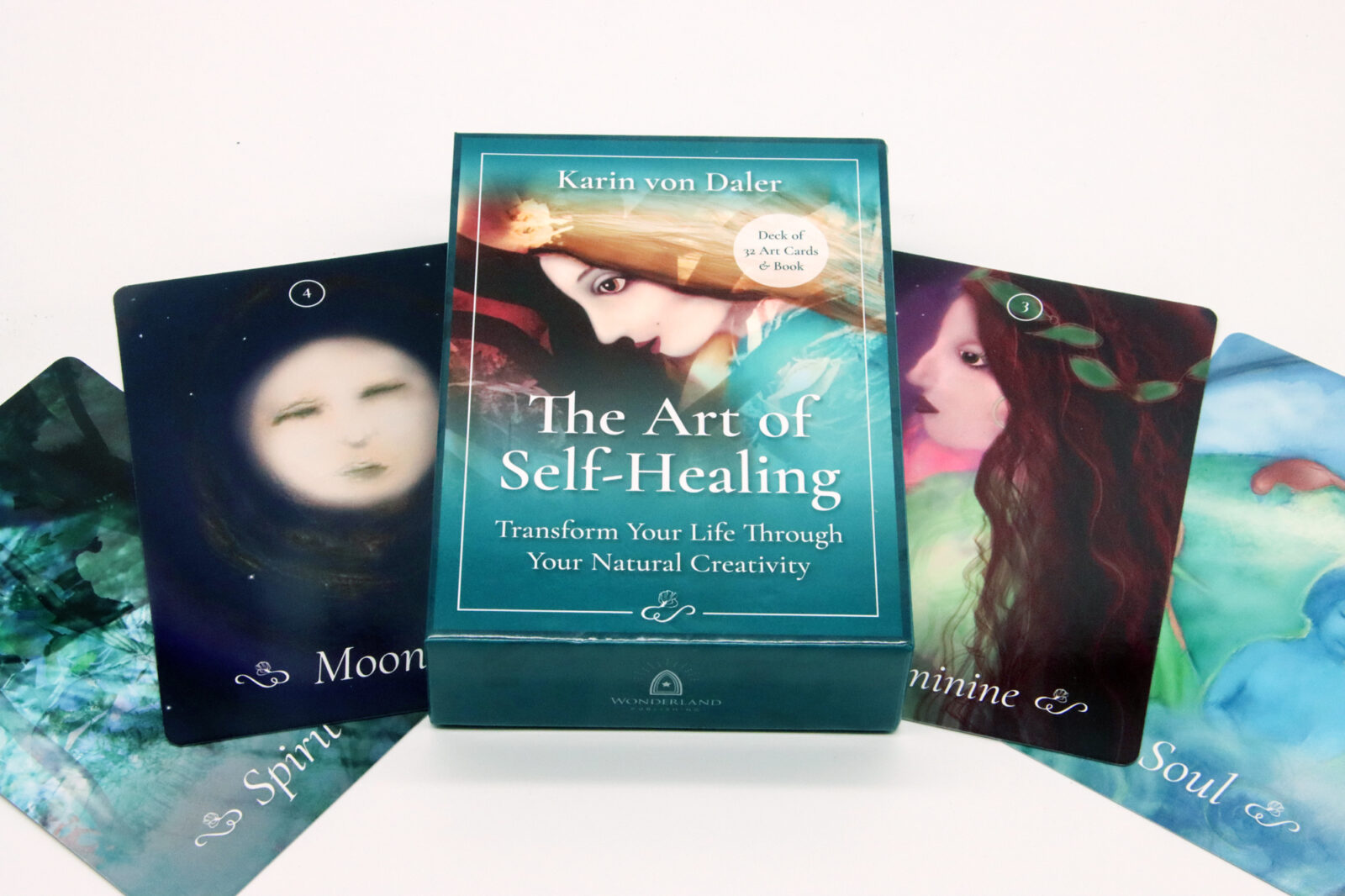 Interview With Karin von Daler & Anna Frolik About Oracle Deck Publishing and the Healing Power of Art
Join us for an inspirational dialogue about the therapeutic influence of creativity and the story and narrative behind Karin von Daler's recently launched oracle card deck, The Art of Self Healing.
In this interview, you'll hear about the healing power of creative expression, the process of producing an art oracle card deck, our best tips to overcome perfection paralysis, and more.
Additionally, we drew some cards from the deck to bring forth an inspiring message that's very relevant for us all in our world today.
Listen to our conversation here:
Want More Support to Make Your Dream of Your Oracle Card Deck a Reality?
Join our newly updated self-study course here, or learn more about our done-for-you services!