Recently, I've been getting lots of questions about how I created the artwork for my own and my clients' oracle card decks—so I'm feeling inspired to share some of my favourite tips with you today.
Finding the right kind of artwork for your cards is important for a few reasons:
First of all, you'll want your graphics to reflect the overall theme and energy of your oracle card deck. Just like words, images can be powerful messengers. When I read cards, I often receive many insights simply by connecting with the symbolism and frequency of the images. Using the right artwork adds a certain depth to the meaning of each card and helps to get your message across in a more profound and specific way.
Also, if you're an energy worker, the images of your cards can carry the vibration of your healing gifts. I often find that when I design the artwork for my own and my clients' oracle card decks, a lot of healing energy flows through the entire creative process. The cards are infused with frequencies that don't just help to convey the message of each card, but that can also serve as a powerful healing tool.
Finally, using visually appealing artwork for your cards will help you attract your audience to your work, make your oracle decks more enjoyable to work with, and increase your sales!
If you've been wondering where to find beautiful artwork for your oracle card deck, here are four ways for you to consider. Depending on your specific goals, unique creative skills, time availability, and budget, any of the following may work for you:
How to Find Artwork for Your Oracle Cards: 4 Ways to Source Your Images
1. Creating Your Own Artwork
If you are visually skilled and love to get creative yourself, you may want to consider designing your own artwork for your oracle cards. Creating your own images is a beautiful way to infuse your deck with your unique energy—and can be a highly enjoyable process if you have the time and necessary experience.
However, it can also be the most frustrating experience if you don't love designing your own visuals or if you already have a lot on your plate as it is. In this case, one of the following options will likely work better for you.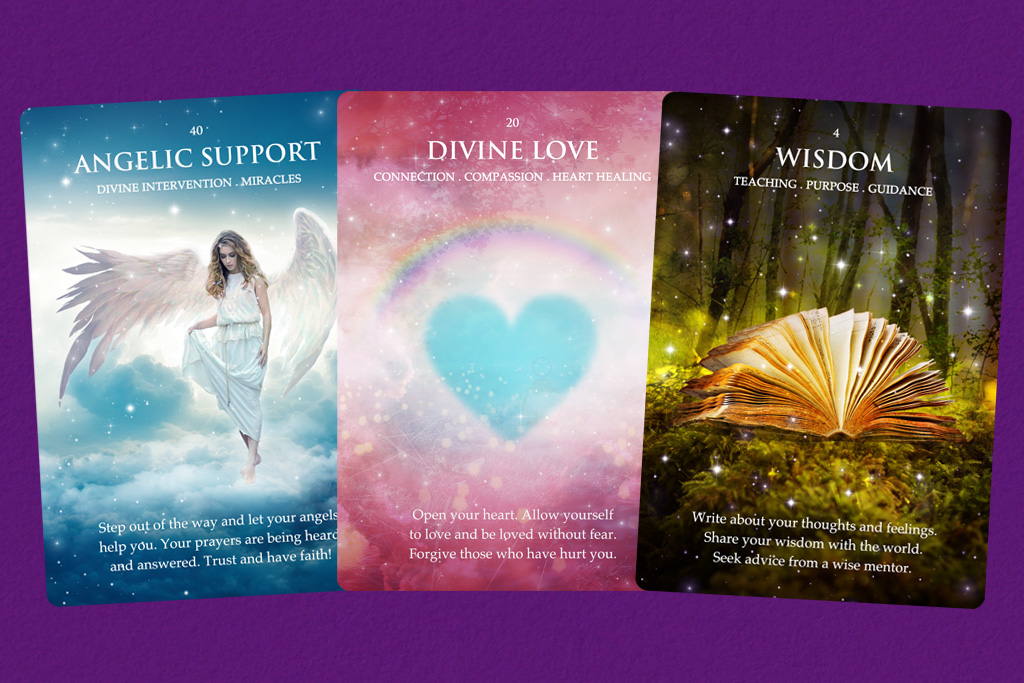 2. Using Royalty Free Stock Images and Resources
If creating your own artwork isn't in your zone of genius and you're looking for an easy and inexpensive way to find beautiful images for your oracle deck, using royalty free stock resources may be the perfect solution for you.
There are both free and paid options. Some of my favourite resources for free images include Pixabay, Unsplash, and Wikimedia Commons. Depending on what exactly you're looking for, a premium resource like Creative Market, Envato Elements, or Freepik can be an affordable alternative option.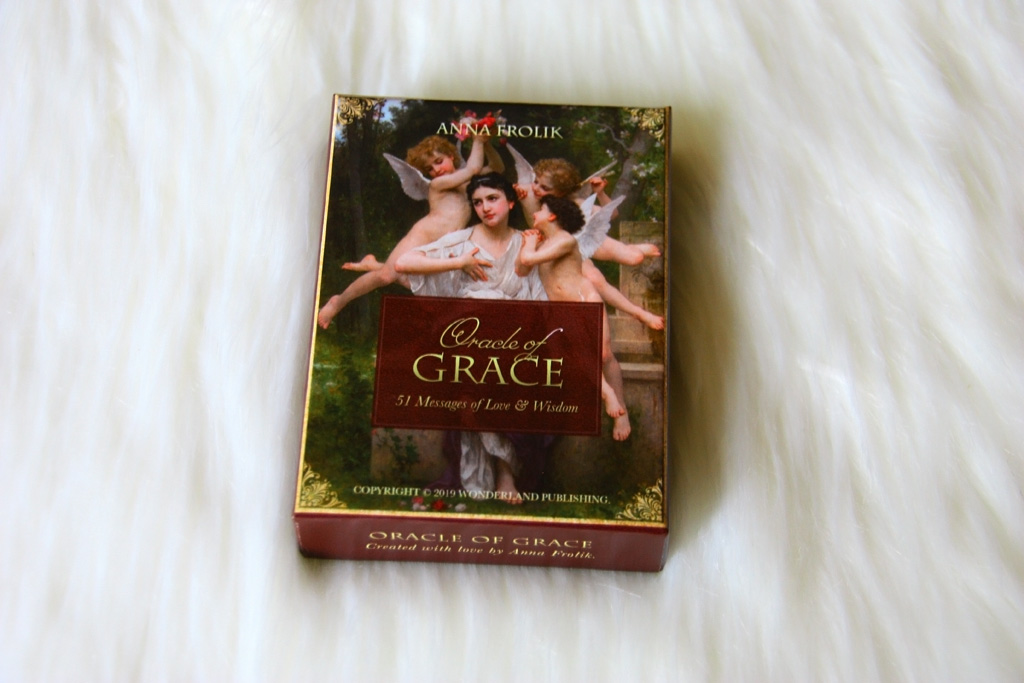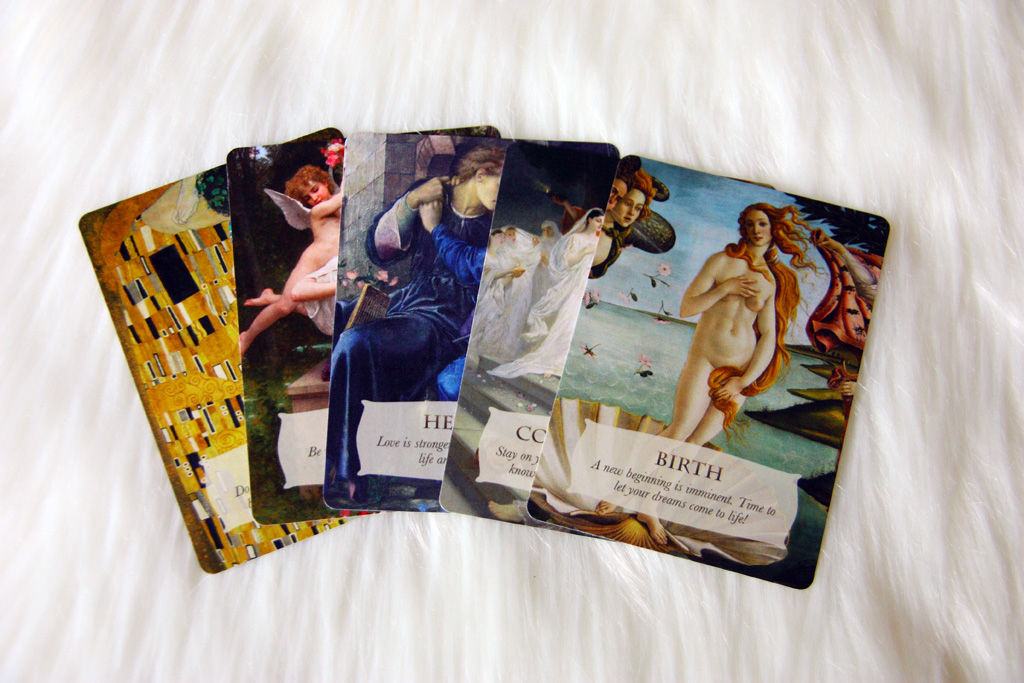 When using royalty free stock resources, always make sure you read the licensing information for each image carefully. Some free resources are available for personal use only, and some of the paid sites will require you to purchase extended licenses depending on how exactly you're going to be using your images and how many copies you're planning on getting printed. In certain cases, you'll also have to credit the artist for the images you've used.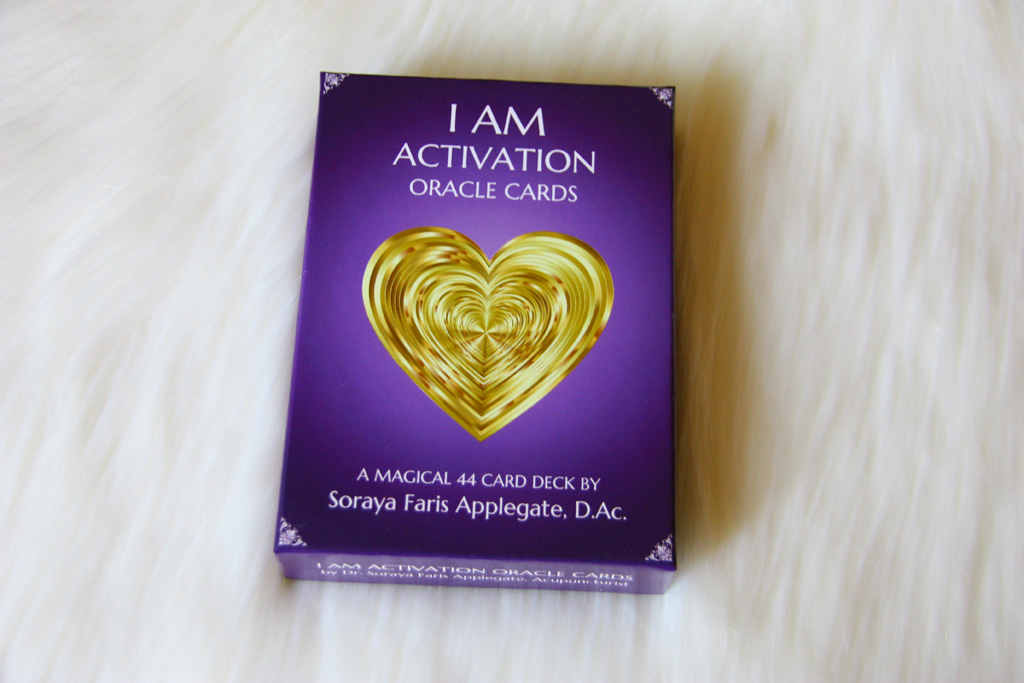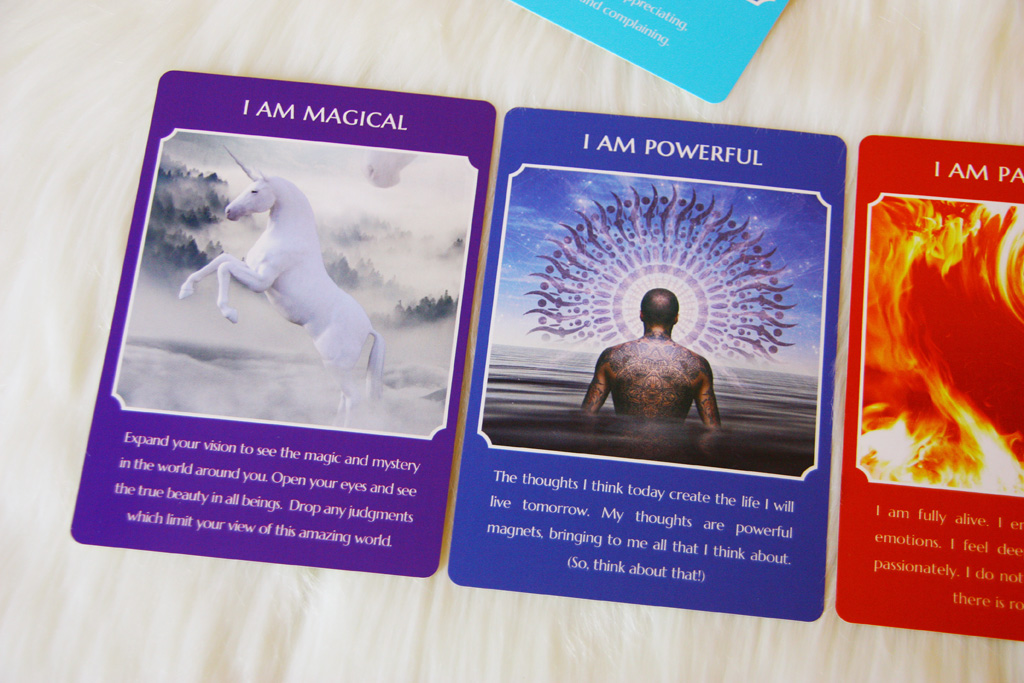 3. Collaborating with an Artist
If you're looking for a more unique style of artwork that you won't be able to find on a royalty free site, you may want to consider finding an artist to collaborate with. There are a couple different ways to go about this:
First of all, you may already know someone who creates beautiful artwork and whom you also share a close personal connection with. In this case, an easy way to collaborate can be for each of you to contribute equally to the creative process, split the investment for producing your cards, and also divide your profits equally.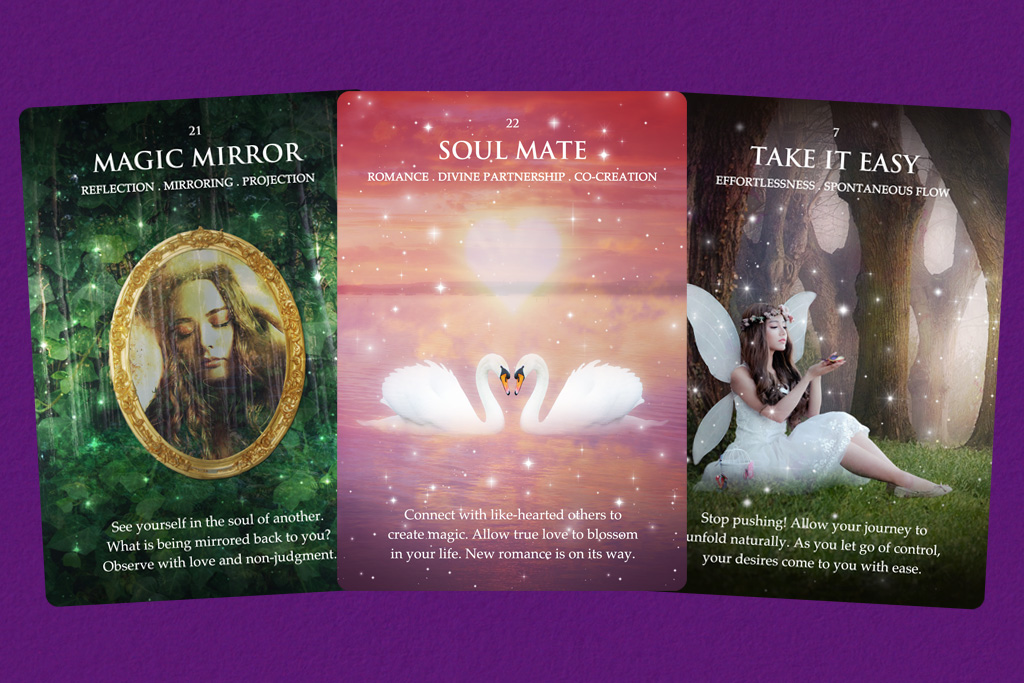 Another option is paying an artist for commissioned images or artwork that has already been created. However, in many cases, you'll still have to pay royalties each time you sell a deck, which can add to your long-term costs and and also make the entire process significantly more complicated.
4. Get Your Entire Oracle Card Deck Designed for You
When my clients hire me to design their oracle card decks for them, I like to work with an all-in-one approach that covers the complete creative process from start to finish.
Which means: We design the entire product for you (including your artwork and/or graphics), and once the project is complete, you're free to print and reprint as many copies as you like without needing to worry about any royalty fees. Your deck is yours, and you get to keep all your profits forever.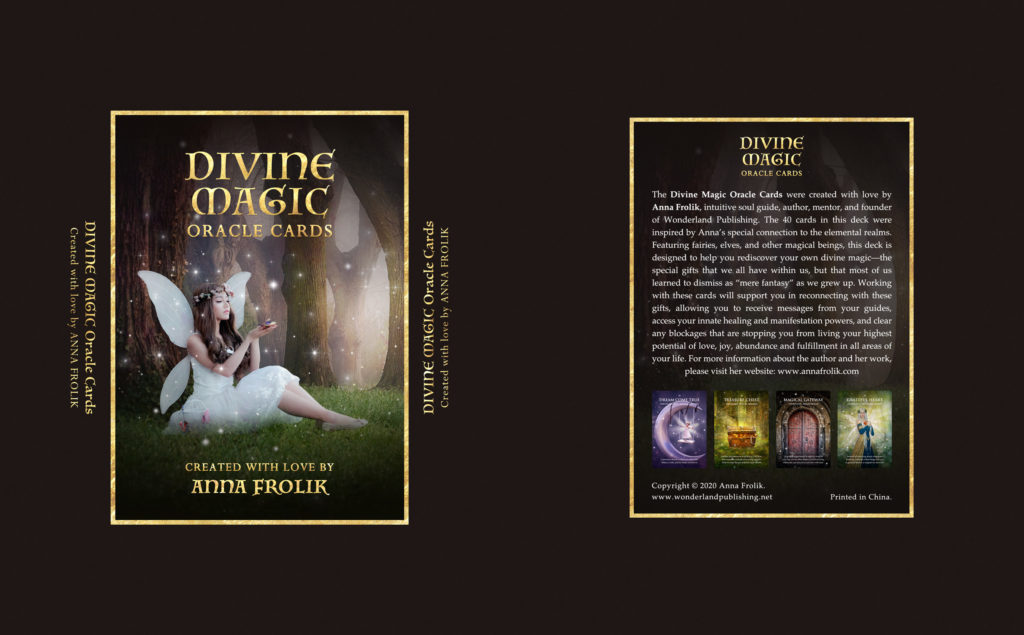 This solution is perfect if you don't want to go through the hassle of creating your own artwork or collaborating with a third-party artist, but still want all the benefits of custom designed visuals tailored to your needs. Plus: You don't just get the images for your cards—we also design your layout, packaging, and booklet if desired, we edit and proofread your writing, and get your product ready for printing.
(If this sounds great, contact us here for more information!)
Do you have an idea for an oracle card deck that you're wanting to bring to life? What kind of artwork are you going to use for your deck? Let us know in the comments down below!
Want More Support to Make Your Dream of Your Own Oracle Card Deck a Reality?
Check out the step-by-step DIY course here, or contact us to learn more about our done-for-you services!