Publishing your own oracle card deck can be a wonderful opportunity to share your message with the world in a new, unique, and creative way while generating additional revenue in your business each month.
With the right foundation and strategy in place, a physical product such as an oracle card deck can certainly be a lucrative passive income source. However, did you know that selling your cards in your own shop, on Amazon, or in retail stores isn't the only way your business can benefit from publishing your own deck? With some creative thinking, there's so much more you can do with your oracle, tarot, or affirmation cards—and in fact, this is something I highly recommend thinking about before you even start working on your deck.
Regardless of what you're creating in your business, it's always wise to see the big picture and consider how your offers connect to everything else: your other offerings, your marketing and sales strategy, and your overall vision for where you're heading in your business in the near and more distant future.
Here are some favourite ways you can use your oracle card deck to grow your business besides just selling it:
4 Creative Ways Your Business Can Benefit From Your Deck
1. Using Your Deck as an Entry-Level Offer
If you're a coach, healer, intuitive, or other service-based spiritual business owner, chances are that your oracle deck will be closely connected to other offerings you've already created or plan on creating. This is something you can (and should) leverage!
Publishing your own oracle deck can be an amazing, accessible way to reach a larger audience with your message while also creating an entry point for new people to get to know you and your work.
Before you start creating your deck, ask yourself: How is my deck connected to my other (existing or new) offers? Are there any common themes? What are some next potential ways someone who purchases my deck might want to work with me further?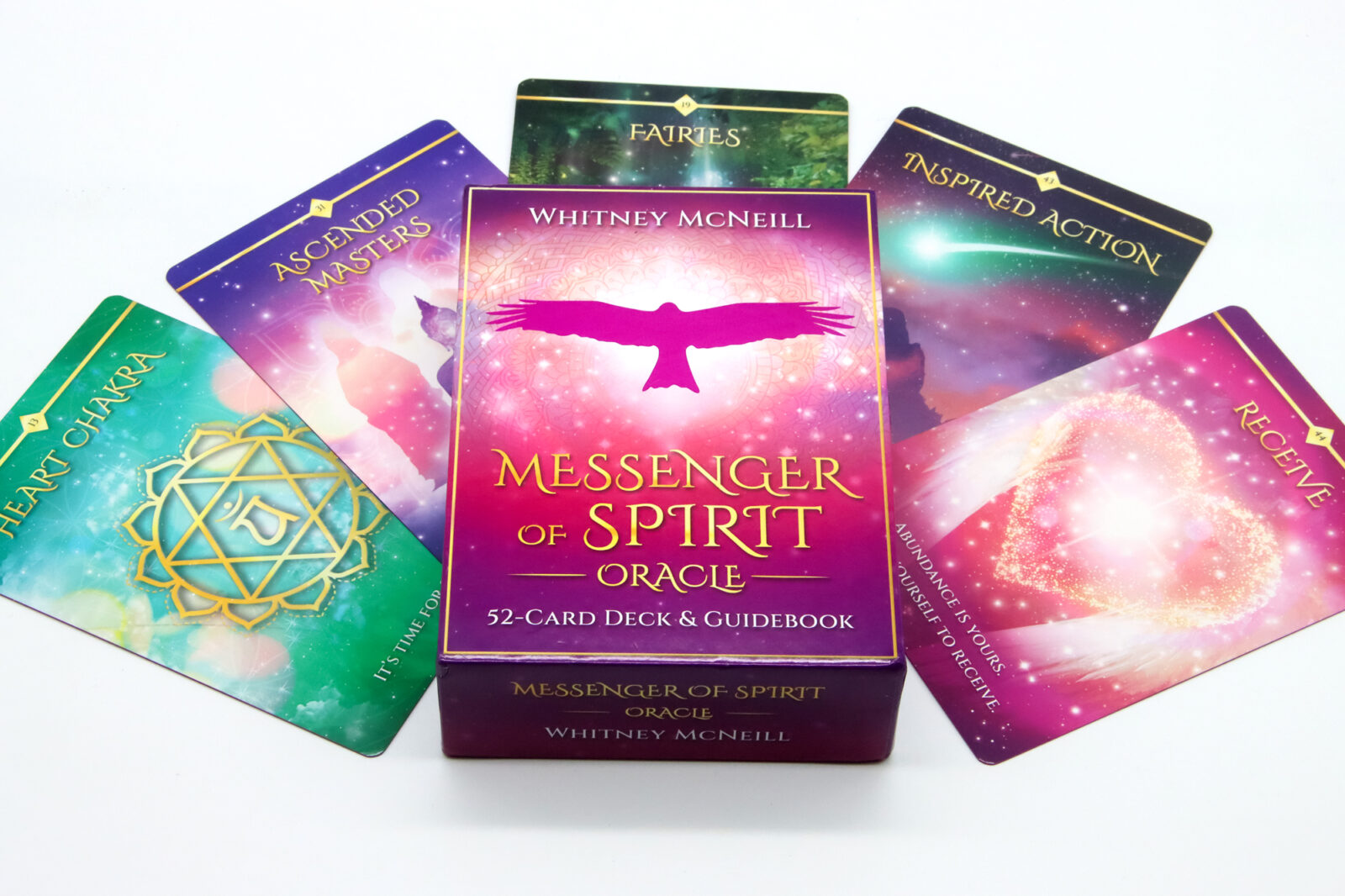 2. Leveraging Your Oracle Deck in Your Marketing
If you're creating an oracle card deck, you're very likely already planning to share pictures and videos of your cards on social media, YouTube, or in your newsletter to promote the deck itself. This will, of course, be an essential part of your marketing strategy as you will want to advertise your deck in order to sell it. However, it doesn't end there!
Sharing your deck with the world is also an amazing way to get visible, establish your brand, and grow an audience of people who feel drawn to your "vibe" and work. For example, in the past, I often used my cards to promote my intuitive readings or coaching offers, or in more recent years, my decks have also helped me introduce my oracle creation and publishing services to the world. Some of my clients use their decks to build their email list, which they can then leverage to promote the deck itself as well as other offers.
How could you use your oracle deck to get more visible with your work, grow your following, and advertise current and future offerings?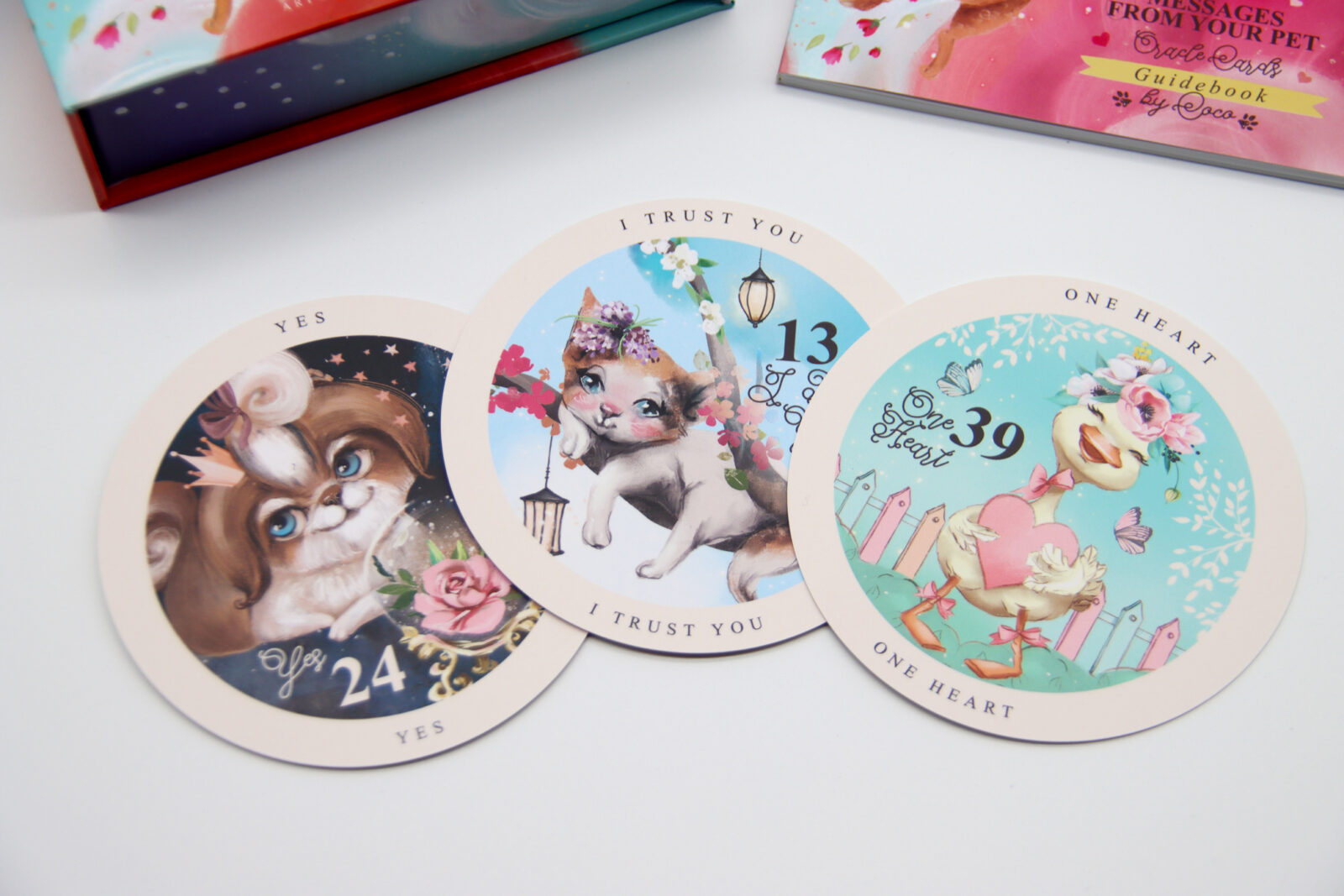 3. Grow a Product-Based Business Around Your Deck
If you're creating a deck that is largely unrelated to your other business offerings or you're building an entirely new business, your oracle cards can be like a new "seed" you're planting and that you can use as the starting point for an entire brand.
In fact, this is a smart way to see your deck for multiple reasons. First of all, there's a lot of work that goes into creating a product like an oracle card deck—and if you're collaborating with a designer or publisher to bring your idea to life, your project can also involve a significant monetary investment. Therefore, it's a great idea to think about how you can repurpose what you've already created to birth a whole series of related products into the world. (Which will also be highly relevant to the same audience and easily turn one sale into recurring sales over time.)
For example, you could reuse the art shown on your cards for other products such as merchandise, canvas prints, postcards, a journal, or even a colouring book. Consider what makes the most sense for you and your business. This isn't just about creating as many products possible. What's most important is to create a coherent, high-quality brand that invites your fans (and wholesale partners) to keep returning for more.
What are some additional products you could easily create by repurposing elements of your deck? What could an entire brand seeded from your oracle deck look like?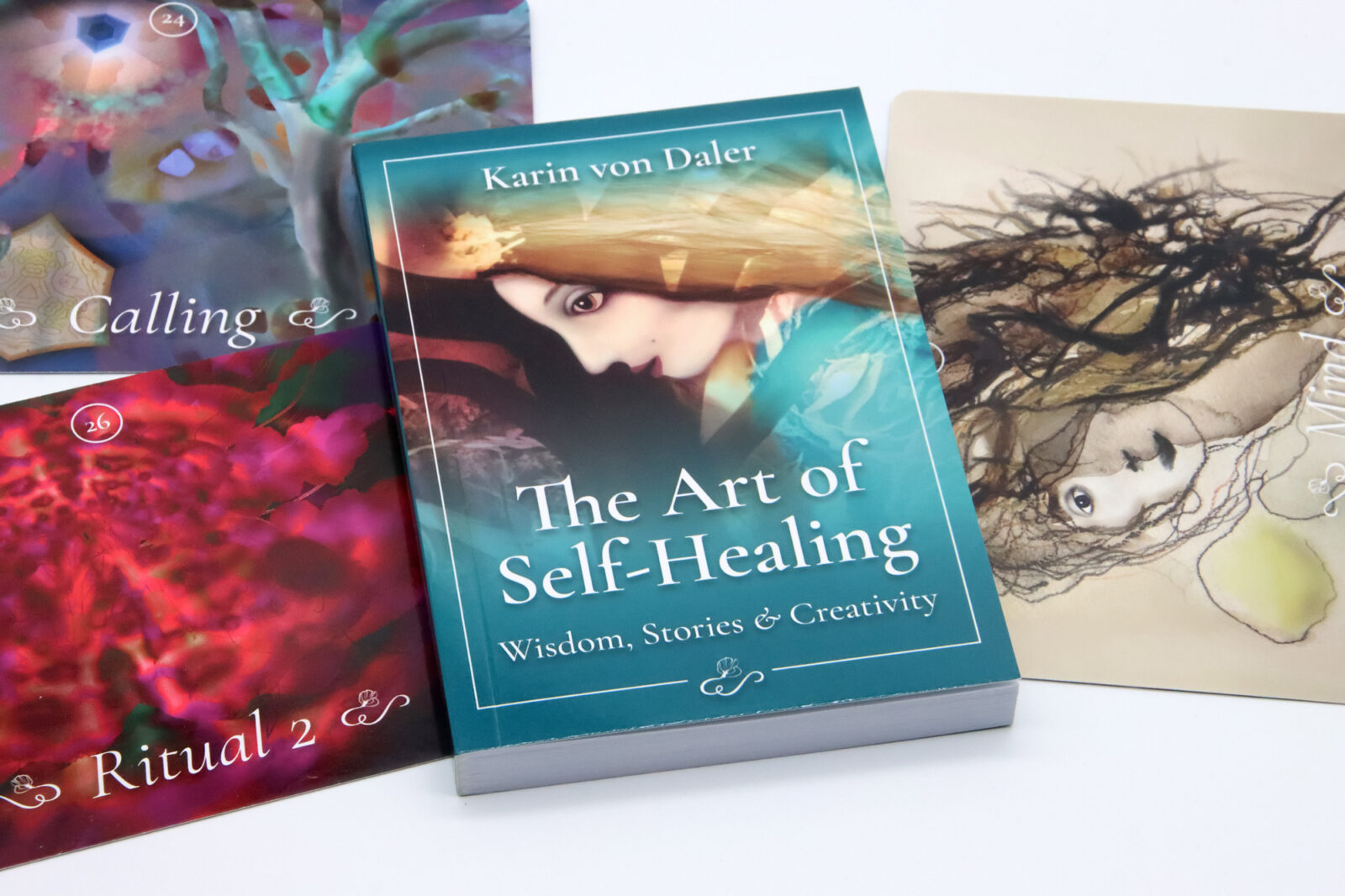 4. Include Your Oracle Deck as Part of Other Offerings
Lastly, if you're mostly offering services and digital offers in your business, you can make your oracle deck part of one or several of your other offers.
This can be a great way to sell more decks while selling established offers your audience already knows and loves. It can make it easier for you to fund your deck and receive a significant return on your printing costs quickly, and as a bonus, you'll get more decks into the hands of more people who can help you spread the word.
On the other hand, creating a deck as part of another offer can also be an amazing opportunity to add more value and give your customers and clients a playful and easy to way to actively implement what you teach. For example, your oracle deck could be an essential part of a coaching program or an add-on to a book you've already published. It could even be a game that can be played in a group setting such as a workshop, retreat, or with friends. Your imagination is the limit!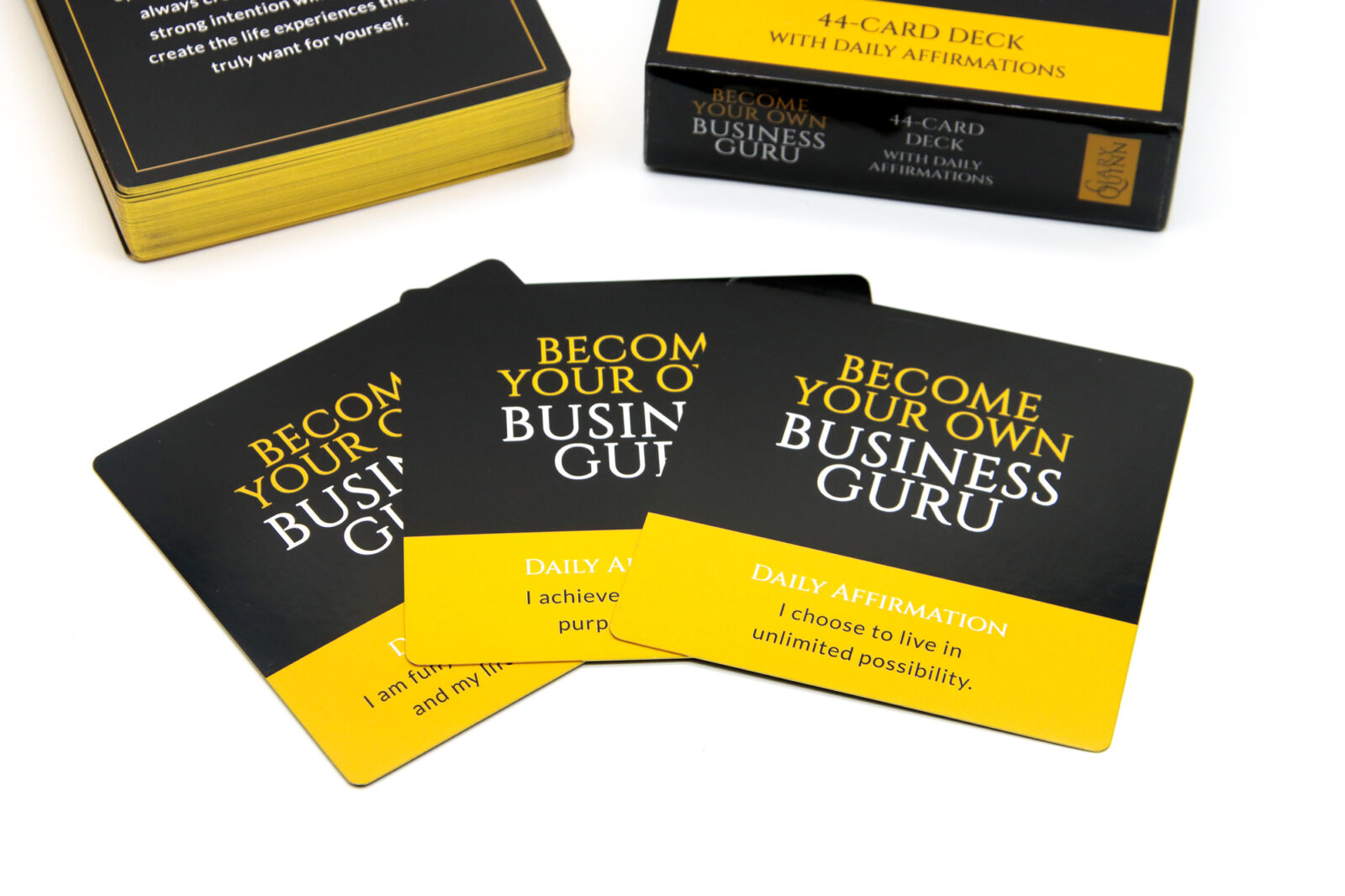 What are some creative ways you could use your oracle card deck to grow your business besides just selling it? We'd love to hear your ideas in the comments below!
Want More Support to Make Your Dream of Your Oracle Card Deck a Reality?
Check out our newly updated step-by-step course here, or learn more about our done-for-you publishing services here!