Are you an intuitive reader, healer, spiritual teacher, or creative who loves to work with oracle cards? And you've been thinking about publishing your own deck? Maybe you've already created your own deck, and you're wondering what your next steps could be to get it published, make it available on Amazon & co., and reach a larger audience with your product?
One way to get your deck published is to submit your work to traditional publishers such as Hay House, Blue Angel Publishing, or Llewellyn. There are definitely some advantages to taking this route: First of all, having the support of an established publishing company will allow you to access resources that might otherwise not be available to you as easily. For instance, your publisher may do some of the editing for you, source your artwork, and handle everything from getting your cards printed to distributing them to stores all around the world.
However, getting there can be a long road—and there's no guarantee of success. If you're a new author, it may take many attempts to find a publisher who's willing to take you on board. Also, you won't have as much control over your creative process, and only a fraction of your sales profits will actually end up in your pocket.
If you're looking for a faster and easier solution that allows you to stay in control of your own process and keep a higher amount of your profits, you may want to consider self-publishing your deck instead. With the right strategy and support, you can set up your own system that will allow you to distribute your deck to third-party booksellers such as Amazon or retail stores, reach a wider audience with your creations, and fulfill large order volumes efficiently without having to do it all on your own.
If the above sounds amazing, this article is for you! Here are the 3 basic steps to self-publish your oracle card deck:
Self-Publishing Your Own Oracle or Tarot Deck: How to Get Started
1. Choosing the Right Printing Solution for Your Deck
First of all, you'll have to find a suitable printing company for your project. An easy way to get started is to get your cards produced by a print-on-demand manufacturer such as MPC or The Game Crafter. I usually go with one of these companies to print the first prototypes of my card decks since they allow small order volumes starting at just one deck. Both of these companies also offer order fulfillment for a small additional fee. However, they won't distribute your cards to any external companies such as Amazon. Also, your printing costs will be relatively high even if you produce your deck in bulk.
Therefore, once you're ready to sell your oracle cards in higher volumes, it makes more sense to find a printing company that specializes in larger print runs, usually starting at 500 decks—using a technique known as offset printing. This way, your printing cost per deck will be much lower, and your sales profits will be higher even if you work with a third-party company for warehousing, distribution, and fulfillment. (More about this in step 3.)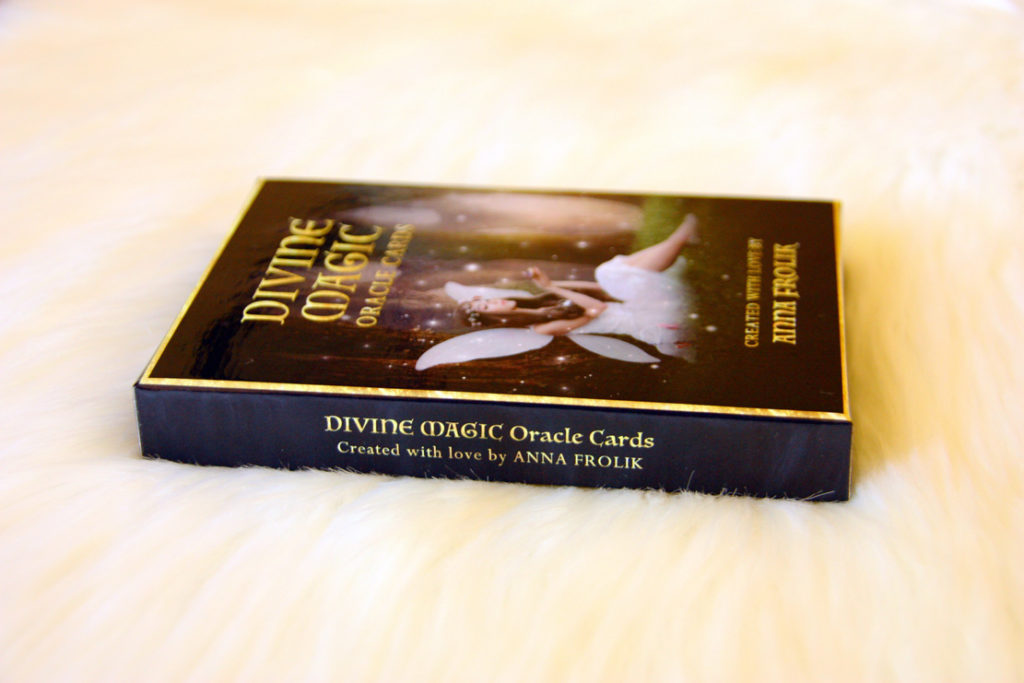 2. Purchasing an ISBN Number for Your Oracle Card Deck
This second step is optional, but helpful if you'd like to distribute your cards to booksellers such as Amazon, Barnes & Noble, and bookstores worldwide. With an ISBN number, you can publish your oracle card deck as an actual book rather than distributing it as a game, which will make it easier for you to get it into bookstores. (Either way: You will need a barcode to distribute your deck to Amazon & co., if not an ISBN, you'll need a UPC.)
Please note that in order to self-publish your cards with an ISBN number, you may be required to include a booklet—otherwise it may be classified as a card game. The rules are different in each country. For example, as a Canadian publisher, I do need a booklet to publish an oracle card deck with an ISBN. To find out what the requirements are in your country, ask your ISBN agency for more information.
To get an ISBN number for your oracle card deck, you'll have to purchase one from your national ISBN agency. In some countries (e.g. here in Canada), ISBN numbers are available for free. If you don't want to purchase an ISBN number from your national agency or if they're only available in bulk in your country, you may be able to get one from a third-party agency that sells them individually.
Your ISBN number will have to be printed on the packaging of your deck with a barcode, so make sure you purchase your number before getting your cards designed and manufactured.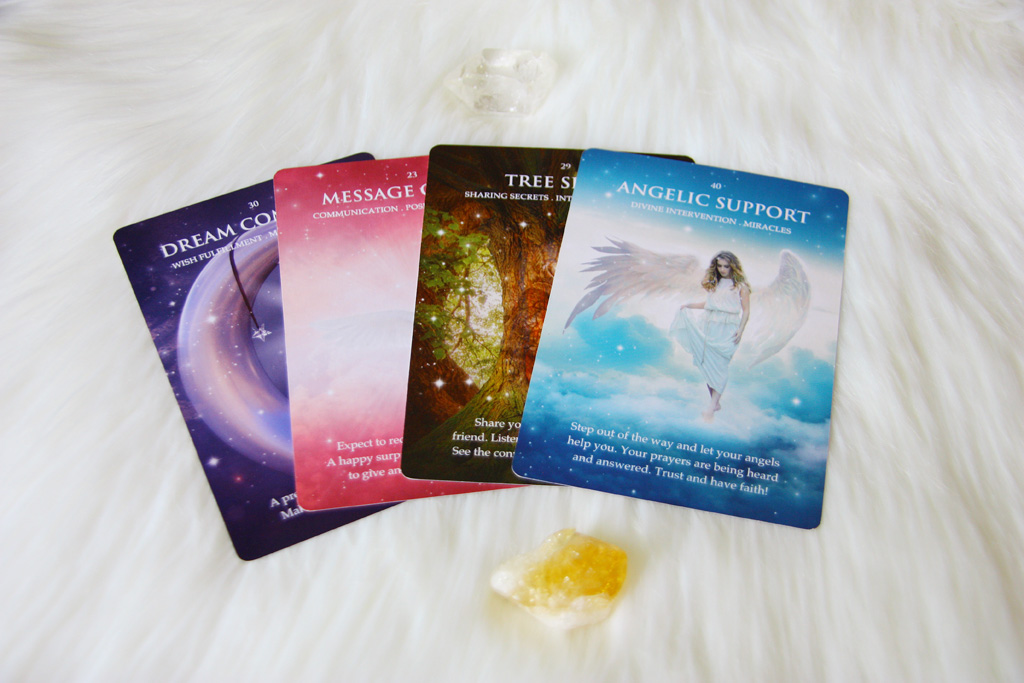 3. Warehousing, Distribution + Order Fulfillment for Your Oracle Card Deck
Finally, it's time to set up a system that will allow you to fulfill your orders efficiently.
One option is to have your cards sent to your own business address and do your own shipping. If you'd like to sell your deck on Amazon, you can sign up for a seller account, get your product listed on Amazon, and fulfill your orders yourself. This can work well for small order volumes.
However, once you're ready to go bigger (or if you don't want to fulfill and ship your orders yourself), working with a third-party company for warehousing, distribution and fulfillment is a more suitable long-term solution. This way, you'll be able to reach a larger network of booksellers without the hassle of having to manage everything on your own, and you can sell more copies of your deck without needing to worry about packaging and shipping your cards yourself. You'll get better shipping prices that way, too.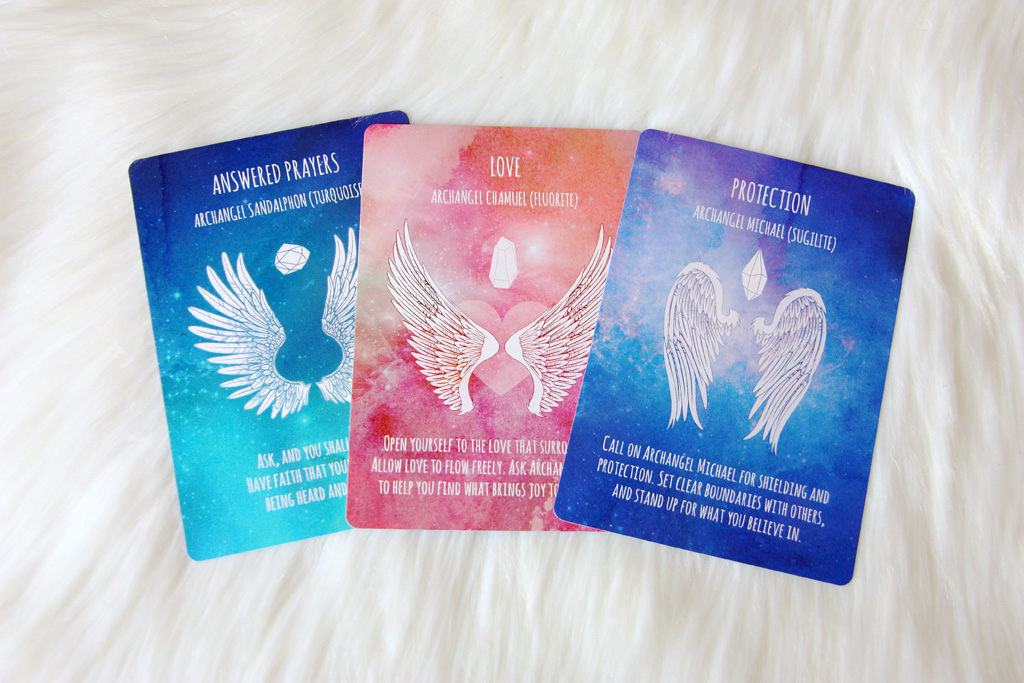 For more information on self-publishing and distributing your cards to bookstores, here's a great article that explains what this process can look like (written by one of my favourite bookstores in Vancouver, Banyen Books).
Want More Support to Get Your Oracle Card Deck Designed + Published?
Contact us for more information about our done-for-you services, or check out the DIY course here!