One question we receive from aspiring oracle deck authors all the time is:
What's the best way to get my deck printed once it's ready?
Perhaps you've already had a look around but haven't been able to find a printing company that can produce the high-quality, fully customized product you're envisioning. Or you're feeling overwhelmed and confused about where to even get started because you've never created a physical product before and you have no idea what kind of printing solution would be most suitable for your project.
At Wonderland Publishing, we specialize in helping spiritual business owners and authors bring their oracle card decks to life, and understand how important it is to choose a printer who can deliver exactly what you're looking for at a reasonable cost without compromising on quality and reliability.
In fact, finding a printing solution that's aligned with your project and vision is so essential that we recommend deciding on a printer before you even start designing your deck.
This way, you'll know early in the process what possibilities are available to you, and you can work with the correct design templates and settings from the beginning, which will save you a lot of time, trouble, and tedious revisions later on.
If you're wondering how to find the perfect printing solution for your oracle deck, here are two main options to choose from:
Oracle Card Deck Printing Options
Depending on your unique goals and project requirements, you can either get your deck printed on demand or work with a playing card manufacturer that specializes in offset printing.
Here are the most important differences between these two options:
Print on Demand
Printing your deck on demand may be a good choice for you if you're just getting started on your deck creation journey and want to test some possibilities without investing thousands of Dollars in a bulk print run right away.
Print-on-demand companies use a digital printing process that allows them to quickly produce small quantities starting at just one copy.
These platforms are typically straightforward and easy to navigate even if you don't have any previous experience since they're built with non-professional creators in mind.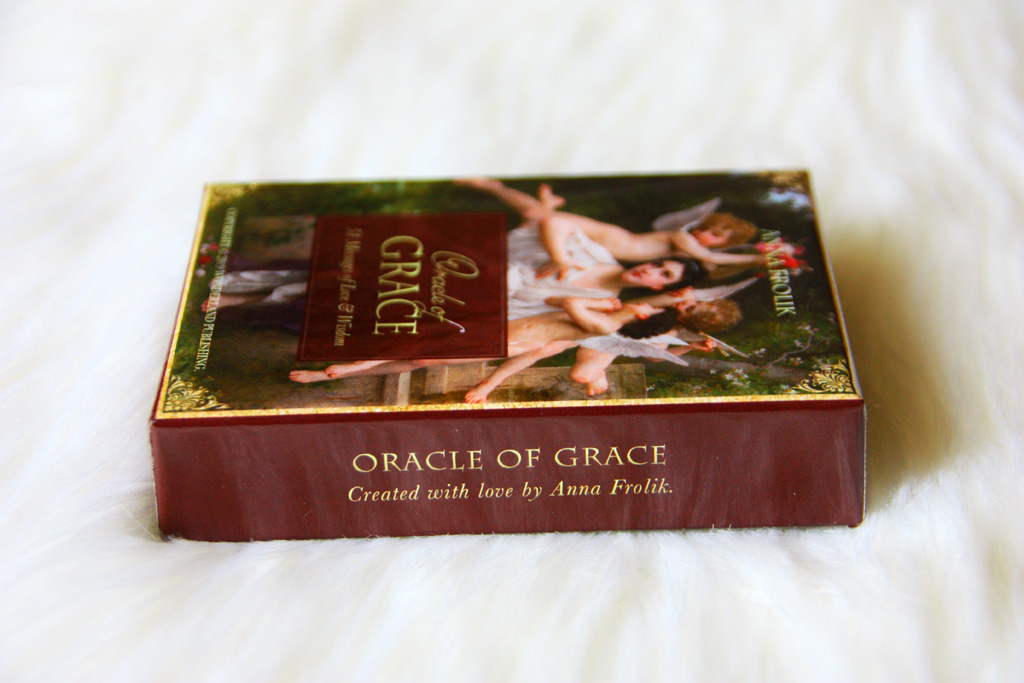 However, there are also some downsides to printing your deck on demand:
While print-on-demand platforms make it very easy for you to get your cards printed quickly, you'll tend to run into limitations if you want to create a highly customized deck. For example, they may not be able to produce the exact type of box or guidebook you're envisioning, and most print-on-demand companies don't offer special finishing options such as gilded edges or metallic foil overlays.
Most print-on-demand companies deliver much better quality than they did in the past, but offset printing is still the best choice for the best possible quality.
The printing cost per deck is relatively high, which may not be ideal if you plan to work with distributors, wholesalers, or sell your deck through retail stores or Amazon. Most distributors and large retailers will expect you to offer your product at average market prices while also taking at least 50% of your recommended retail price. If you're paying $20/deck or more to produce your deck, that can make it difficult for you to break even. Nevertheless, if you're only selling your deck to your own audience or plan to focus mostly on the indie market, printing your deck on demand may still be a viable option.
Offset Printing
This printing method usually requires you to commit to a minimum order quantity of 500 oracle card decks, which typically equals an upfront investment of $2,500 USD or more.
Offset printing is also considerably more complex than printing your deck on demand, which can make the process more challenging if you've never worked with a professional specialty manufacturer before.
With that being said, there are also many benefits to this printing solution:
Offset printing offers a wide range of customization options. Working with a specialized card manufacturer allows you to create virtually anything you desire, such as different card sizes and shapes, boxes, and full-length guidebooks. You'll also have a large variety of finishing options to choose from, like glossy cards, soft-touch matte lamination, metallic foil, gilded edges, and more.
Working with a large-scale playing card manufacturer is ideal if you're looking for the best possible quality, as offset printing can achieve the best possible color outcomes, sharpness, and precision.
The actual cost per deck is significantly lower, making it an excellent option if you plan to collaborate with distributors or large mainstream retailers such as Amazon. You can also expect a higher profit margin with this printing option if you're selling your deck in your own store.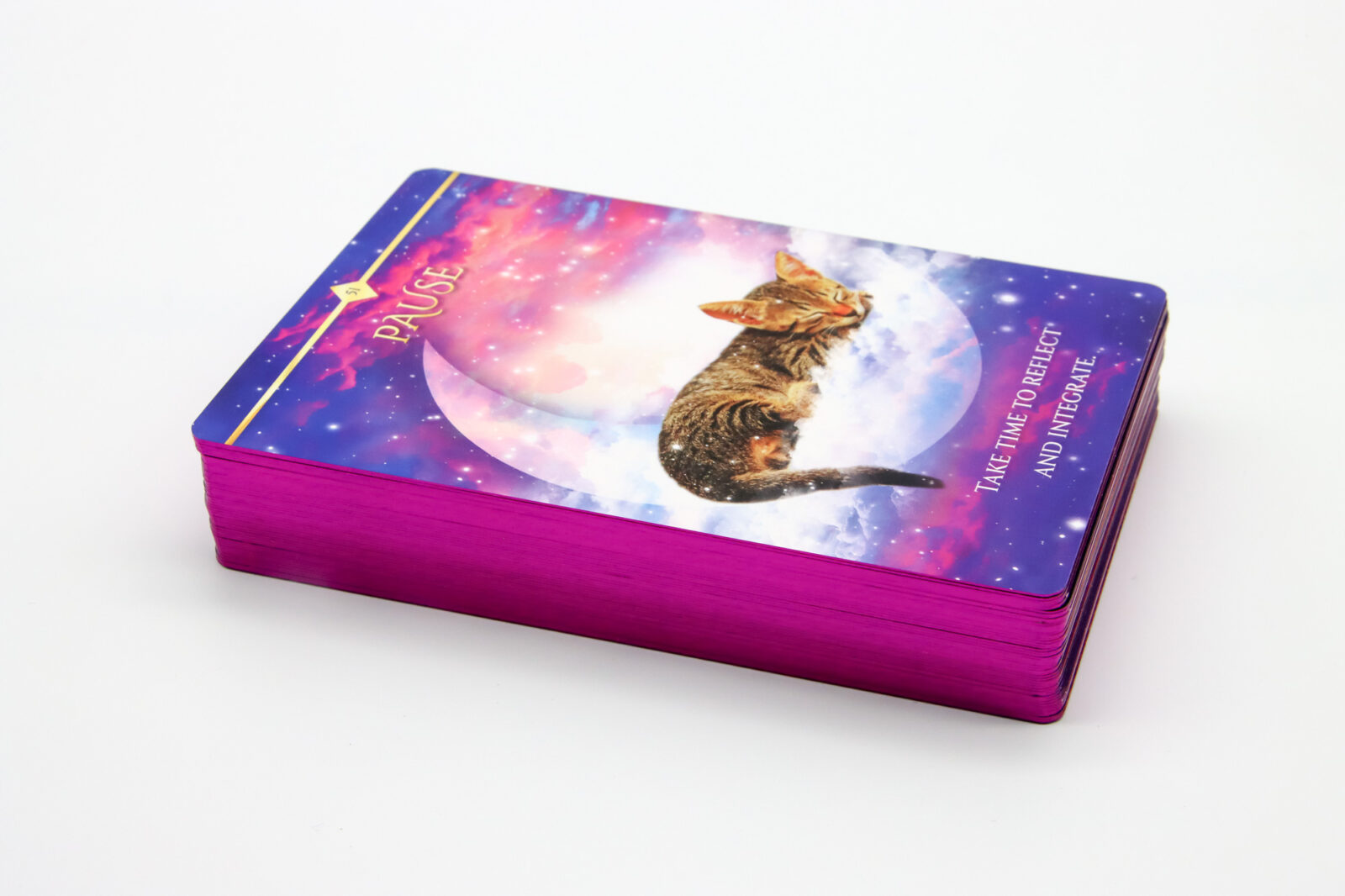 Want to see more examples of what you can create with each of the above printing options?
Check out the video below for a detailed overview of the benefits and downsides of print-on-demand vs. offset printing as well as a selection of decks we've produced with the help of our favourite digital and large-scale playing card manufacturers.
Want More Support to Make Your Dream of Your Oracle Card Deck a Reality?
Check out our step-by-step self-study course here, or learn more about our done-for-you publishing services!